df01: William, A Life by Michael John Carpenter

Scroll down for the synopsis and cast of characters
Synopsis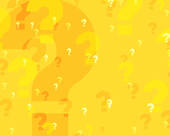 The Script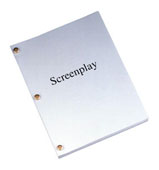 History
Set
Listen
Shop
Summary Performance History
World Premier still available
Genre
Drama
Script Notes
None


Synopsis
William is pensioner who on a routine visit to the local hospital is given the worst news possible. With the sands of time running out he begins to wonder if his faith is enough to carry him through and how to tell his only daughter that time has finally caught up with him. As he reminisces about the adventures of youth he asks the question we all must face: was it a life well lived?
The Cast List
WILLIAM SANDS

A wispy haired pensioner having to face up to his own mortality; his northern gruffness belying his gentle nature and fear of letting down his only daughter.

CARON SANDS

William's daughter, a middle aged woman starting to suffer with middle age spread. After a bad marriage Caron has given up on love and men except for her father who has always been there, up until now. Although Caron has no illusions about how she looks to others she believes she 'scrubs up well.'

NURSE ALLISON ROBERT

A stocky nurse with a good sense of humour. Her youthful looks and charming nature belie the years of experience and pain she has witnessed in her chosen profession.

NURSE ELIZABETH FISHER

Nicknamed cough syrup because she is a night nurse. Elizabeth could have been Matron but her dislike of paperwork and management stopped that. Alison is her best friend and they frequently start diets together although never finish them.

DR EVANS

The official face of the hospital. A middle aged Doctor that treats his work like a job, nurses like servants and patients as if they are customers.

FATHER EDWARDS

The words corpulent cleric seems to fit this physically larger than life character. His jovial manner belies a mind like a steel trap and a kind but not foolish nature.

MR THOMPSON

William's oldest friend. They met during National Service and ended up living a few doors away from each other; a fiercely patriotic Scotsman who has mellowed with age although his voice is more accent than actual words.

BILL SANDS

The young William; a romantic shy introvert who thanks to National Service is having the biggest adventure of his young life.

JIMMY

Bill's best friend and exact opposite. Jimmy treats women the way cats treat mice and considers conscription an inconvenience to finding single women. His bedroom looks like a cell it has so many notches on the walls.

SPIKE

The young Mr Thompson; a fist in a tartan boxing glove. Always ready for a fight, full of vinegar and piss. A wiry fighter who believes rules are for other people.

REBECCA COWDRY

Bill's one true love; an Irish girl with a twinkle in her eye and a wicked sense of humour. Although short she is a fiery red head and has a temper to match.

MR COWDRY

Rebecca's Father who is so scary no one has had the courage to ask this bear of a man his first name..