df02: The Devil and Stepashka by Claire Booker

Scroll down for the synopsis and cast of characters
Synopsis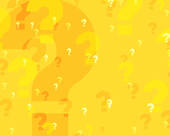 The Script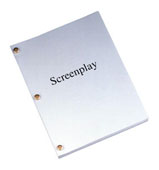 History
Set
Listen
Shop
Summary Performance History

Production by the Duke's Head Theatre Company (3 week run) at the Edinburgh Festival, transferring to the New End Theatre, Hampstead, for a 5 week run. Performed at the Surrey Arts Festival.
Genre
Drama
Reviews

"Powerful stuff." The Times. "Finely written. Astutely observed characters." The Independent. "Compulsive watching." The Scotsman. "An exciting drama, laced with the most delicate irony." Richmond and Twickenham Times. "A fascinating study of female sexuality and repression. One awaits Claire Booker's next project with anticipation." The Stage. "A tightly written and engrossing new play, recommended." Time Out. "An impressive adaptation." London Theatre Record. "The verdict is excellent." Bournmouth Evening Echo.


Synopsis
Russian landowner, Zhenya, sows wild oats with one of his peasant girls, but puts it all behind him when he marries - or so he hopes. Determined to remain true to his beloved wife, he finds it increasingly hard to free himself from Stepashka's spell. Inspired by Tolstoy's short story 'The Devil', the play follows Zhenya's tragic obsession and crime of passion. Though status and gender protect him from legal retribution, Zhenya is haunted by guilt – or is it even the victim herself?
The Cast List
ZHENYA

A sensitive, sincere man in his early thirties.

LISA

His wife. A gentle, shy young woman.

BORIS

A friend from Zhenya's student days – worldly and cynical.

STEPASHKA

A voluptuous young peasant woman.

DASHA

Her sister – cheeky and determined.