df08: The Lion, The Mouse & Everyone Else by Daniel Carr

Scroll down for the synopsis and cast of characters
Synopsis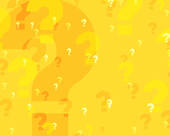 The Script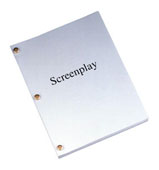 History
Set
Listen
Shop
Summary Performance History
World Premier still available
Genre
Drama
Script Notes
None


Synopsis
The title is taken from Aesop's fable, 'The lion and the mouse'. It suggests that there are those that are the strong and powerful, and those that are the small and marginalised, in society, but that there is also a third group - who are neither, nor really wish to be. In the extended wake of an economic crisis, a young government departmental worker returns to his family home in the countryside for the weekend to get away from the stress and chaos of the city. What he finds is very little has changed: each of his three sisters act as they always have done, giving him grief and laughter, rebuttals and support as each is wont to do, whilst his parent's show they just appreciate having him home, even for just a short while. Family games are played, arguments ensue, and the values of humanity are debated, whilst nature plays it part in being the inevitable bringer of hope and despair.
The Cast List
David

mid-20s works for the government; slightly pretentious, smartly dressed. Has become cynical over time, (the only way to get ahead in life, and not wonder why? – can't have regrets if you do as you wish) supports the recent trip to China for economic gains. Cares about the state of the economy. Quite lonely at times, though, in the big city.

Clara

18 on her gap year. A real stern, theoretical, fighter of people's freedom. Has a real sardonic/deadpan tone to her. Believes in collective goals for humanity – working together to ensure resources are sustained, and the best interests of humanity as a whole are achieved. Easily stressed by situations, and by that which she can't change/influence herself. Therefore, can be quite wrathful.

Tilly

17, chipper, airy fairy, cheerful, hippy sort of girl. Likes helping people, reads a lot for English. Insightful and friendly. Caring. Easy-going. Nonchalant.

Ted

50s The man of the house. Mechanic. Done it all his life. Enjoys the simple things in life – mostly his wife's company. Smarter than your average mechanic.

Anne

50s The lady of the house. Cooks, cleans, sew, etc. Enjoys her life, and like Ted, enjoys his company more than anything.

Lucy

15 The youngest, and of the computer/mobile phone generation. A typical moody and anti-social teenager. Attitude towards everything. Very crude at times.