do05: Body Odours by Evelina Anissimova

Scroll down for the synopsis and cast of characters
Synopsis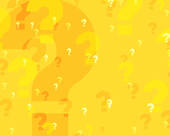 The Script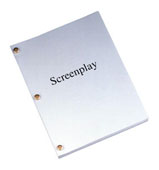 History
Set
Listen
Shop
Summary Performance History

London - The Nursery Theatre - August 2013

Edinburgh Festival Fringe - August 2013
Genre
Drama
Script Notes



Synopsis
Body Odours is a love triangle full of twists, which deals with the power and shortcomings of language with regard to intimacy and understanding.
Leon is a megalomaniac writer who wants inspiration but calls his wife "no man's land" and refuses her touch. Flora works and suffers hard. She lacks the vulnerability she needs in an intimate relationship. In the past, Leon read to her and showed her his world. Now, he's closed his books. She idealizes the times when they would communicate passionately through his writing.
Mila wants a new start in England, away from a life of cares strewn with memories of her abusive father. On one of her first nights as an au pair, she is put off by Leon's overcompensating cold behaviour towards her. Scared of another abusive male figure, she confides in Flora, who assures her that Leon does not beat their child, despite his jokes on the subject, and that he is in fact a very romantic writer. As the women share souls, Flora feels Mila's radiant vulnerability and emotional openness. She's never felt this way before. She kisses Mila passionately.
As Flora basks in her new love interest, Mila becomes more interested in Leon. Knowing from Flora that the key to his heart is through his own words, she visits his study and compliments his work. Leon shakily promises to teach Mila "the English tongue" and has her read out loud, during which Mila's secret is revealed. She speaks perfect English. Why did she pretend? She wanted to be taught. Anything.
As the two proceed to make love, Flora barges in, looking for Mila. Witnessing the scene, she blames Leon for having corrupted Mila. "What did you do, Leon," she asks, reflecting on the crux of their own relationship, "read her a poem?"
Flora begs Mila to run away with her, but Mila proclaims, in her accent, that she "needs man." Flora, being able to save only one person at a time, leaves Mila behind for Leon so that she too can suffer and grow. Is Mila a victim of her own recklessness or has she carefully planned this all along?
Contains Adult Themes and Language
The Cast List
LEON HART:

late thirties to forties; the husband



FLORA HART

younger; the wife



MILA

19; the au-pair