do09: The Reluctant Prince by Nathan L W Hughes

Scroll down for the synopsis and cast of characters
Synopsis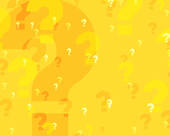 The Script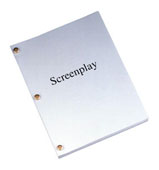 History
Set
Listen
Shop
Summary Performance History

World Premier still available
Genre
Drama
Script Notes



Synopsis
Kiev (Ukraine), March 1953. Scolded by his teacher and shunned by his peers, Ivan flees into thick woodland surrounding the city. A year earlier his sister disappeared into the forest, followed shortly after by his father, who set out in search and was eventually accused of her (and that of other missing children's) murder. Ivan's mother is sick with worry and despair, leaving him isolated and impoverished. At the edge of the forest he encounters an Old Crone who takes pity on his loss and bequeaths him a basket, containing antiquated weapons that belonged to her deceased soldier husband. The Old Crone warns of what lurks in the woods before providing Ivan with provisions consisting of bread, eggs and meat.
On entering the woods Ivan is trapped and robbed by fellow runaway Vasilisa, who is escaping a life of servitude and punishment at the hands of her wicked step-mother. Vasilisa is searching for the home of her kindly aunt, Madam Petrushkova and they soon come upon a sentient Hut, stood on two colossal chickens legs. Madam Petrushkova arrives and welcomes them into her abode. In return for food and protection Vasilisa will work as her maid and Ivan as her man servant, but upon conversing with her canine companion Sobaka, it appears that Petrushkova intends to keep them in servitude for the rest of their days. Attempting to escape they stumble upon the clothes and possessions of many a devoured child. The aunt reveals herself as the Baba Yagga, the bony, child-devouring witch. Vasilisa has made himself fair prey and faces being grilled in a mighty oven. Sobaka however, realising that he has been unknowingly fed his own kind, tricks the Yagga into sparing Ivan and to ultimately being cooked inside her own oven. Ivan and Vasilisa flee.
Ivan pushes on in search of his father. Deep in the woods he chances upon a Fox and a Cat, who claims to be a governor, sent direct by Moscow to exact rule and order over the forest. Under duress from Vasilisa (disguised as the Baba Yagga), the cat admits his fraud and explains that they are now in the domain of Koshchei, an immortal monster that craves the companionship of young human females. Ivan concludes that Koshchei must be responsible for his sister's disappearances but on questioning the Cat further, discovers that Koshchei is called 'deathless', immortal because his life force is hidden inside a remote, inaccessible egg, separate from his body.
On arriving at Koshchei's castle, Ivan's emaciated sister appears and after an emotion reunion confirms his worst fears; their father is indeed a prisoner of Koshchei. Koshchei returns, intending to destroy Ivan and take Vasilisa as his slave. She offers herself up to Koshchei on the condition that Ivan is spared but the monster is in no mood for negotiation. As tendrils close in, Ivan attempts in vain to use the Crone's elderly weapons against Koshchei but to no effect. But upon squeezing the last remaining (rotten) egg of the batch, Koshchei is bent double. The egg is cracked and Koshchei the Deathless dies. Ivan's father is released and they run to freedom.
Reunited at last, Ivan, his father and his sister prepare their trek home whilst Vasilisa plans a journey to Siberia. Several choice comments however lead Ivan to believe that his father is not completely free of Koshchei's influence.
The Cast List
Ivan:

A meandering soul, a schoolboy coming to terms with the loss of his father, sibling and the decline of his mother. Outwardly clumsy and plodding but inside is sensitive, resilient and brave.



Vasilisa:

An abrasive teenage runaway, resourceful and conniving but often easily lead.



Old Crone :

A hermit. In person pernickety and cantankerous but in spirit generous and kind.



Madam Petrushkova/ The Babba Yagga :

A forest dwelling cannibalistic witch, masquerading as Vasilisa's aunt.



Sobaka:

Madam Petrushkova/The Babba Yagga's faithful, if sometimes over-curious canine servant.



Koshchei:

The Deathless – An immortal monster. Malevolent and soulless, he lives to enslave and terrify mortals.



Miss Nadeeva :

Ivan's class teacher, conservative and cold



Pupil 1 :

A male contemporary of Ivan, biting and vicious.



Pupil 2 :

A female contemporary of Ivan, unpleasant and cruel.



The Hut :

A sentient, chicken-legged wooden hut, home to Madam Petrushkova/The Babba Yagga.



Cat:

So-called 'Guardian of the Woods', an untrustworthy shyster.



Fox:

The Cat's arch nemesis.



Wolf :

An enemy of the Fox.



Father:

Ivan's father, a prisoner of Koshchei The Deathless.



Sister:

Ivan's sibling, unwilling slave of Koshchei The Deathless



Fish :

A knowledgeable gill-bearer who aids Ivan on his quest.