do13: Otis E. in Catalunya by Jefferson Parson

Scroll down for the synopsis and cast of characters
Synopsis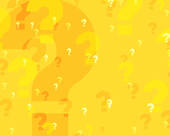 The Script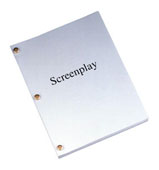 History
Set
Listen
Shop
Summary Performance History

This play was given a dramatic reading in the Municipal Library in the town of El Bruc in Catalonia, Spain, on 15 September, as part of the Can Serrat 2016 Writers' Residency program.
Genre


Drama
Script Notes





Synopsis
Am I being propelled through an MRI machine or are these the halls of Hades? Why am I strapped to this bed? Is it to prevent me from tearing out these tubes or am I being punished by Zeus for helping humankind? Do I have cirrhosis or is a bird of prey eating my liver? Are these tubes part of my life-support system or are they the snaky locks of Medusa? Is that a TV screen or the single eye of Cyclops? These are some of the questions confronting a remorseful classics professor battling liver disease, dementia and self-doubt as he makes his way home.
The Cast List
ISABEL:

Daughter of OTIS E., an invalid classics professor, and his wife PALOMA; in her twenties.



PALOMA:

Wife of OTIS, mother of ISABEL and FELIPE; pretends to be a burn victim so she can surreptitiously be near by, and care for her sick husband.



FELIPE:

Estranged son of OTIS E. who learns to forgive, even love, his egotistical, neglectful dad; in his twenties.



OTIS E.:

An alcoholic classics professor whose cirrhosis and dementia have conspired to confuse him about his identity, which he confounds with various figures from Greek mythology; a dysfunctional husband and father, whose guilt informs and aggravates his delusions.



ORDERLY:

An orderly at the Barcelona hospital where OTIS E. is a patient; a stickler for administrative protocol, he adopts an adversarial relationship, first with PALOMA, then with OTIS E. and his children.



NURSE:

A nurse from humble circumstances whose big heart and compassionate nature put her at odds with OTIS E.ís troublesome, cantankerous behavior.



THREE GUARDS:

Hospital security guards who subdue OTIS E. at the end of the play and are conflated in OTISí mind with Penelopeís suitors, whom Odysseus slays at the end of The Odyssey.