flp01:Salmon Chanted Evening by Steve Davies

Scroll down for the synopsis and cast of characters
Synopsis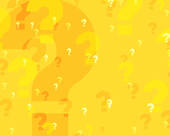 The Script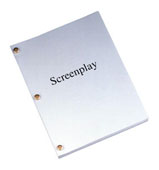 History
Set
Listen
Shop
Summary Performance History
3 Amateur performances– 1995
3 Amateur performances- 2000
Genre
Farce style
Script Notes
Other text goes here.
Synopsis
Set in the lounge bar of a small Hotel.
What do a set of Cowboy builders, prostitutes on holiday, Harley Street Doctors, a psychopathic MI6 agent and a Hotel owner all have in common?
SALMON that's what. A prototype electronic device called a "Sound Activated Linguistic Monitor" or SALMON for short.
Brian (a disillusioned and psychopathic MI6 agent) is out to purchase the device from his contact Lynne, who Brian thinks has stolen it from the manufacturer. He intends to sell the device for his own gain.
Protitutes, Doctors, Builders, MI6 and a Psychopath. What could possibly go wrong?
Little does he know that he has been set up by Lynne who is also MI6. But what both Brian and Lynne had not bargained for is the fishing contest between the builders, the toffs and the ladies of the night. They all end up catching, guess what? A real Salmon.
Confusion reigns when Brian loses the device. He is convinced through a series of overheard conversations that all the others are after the electronic device when in actual fact, they know nothing about it at all.
The Cast
The Hotel Owner
John:
The Gay Proprietor. He is trying to run the place on his own and as such he is totally worn out. Up early for breakfasts and bed late at night after serving in the bar.
The Psychopath
Brian:
A corrupt MI6 agent. As the title suggests he is psychopathic. Gets very disappointed when he is prevented from carrying on his favourite hobby. Killing people.
The MI6 Agent
Lynne:
She is Brian's contact. He is unaware that she is MI6. She is out to trap Brian and stop him from killing anybody.
The Workers
Pete:
The foreman/boss of the crew
Alan:
Labourer and should be younger than Tommy. Hard as nails northerner. Always on the look out for a nice little earner.
Tommy:
Old hand bricklayer.
All three are salt of the earth types
The Fishermen
Bill:
Harley Street Doctor. Very posh. Possibly ex-military type.
Nigel:
Bill's upper class twit of a nephew. Not over endowed with brains.
The Ladies of the Night
Pat:
The younger of the two prostitutes.
Sue:
Older and more experienced.
Both have what you might call common as muck accents.