flp100: And Now, Direct from the Condo Across the Street..... by Henry Meyerson

Scroll down for the synopsis and cast of characters
Synopsis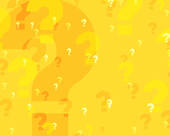 The Script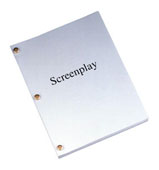 History
Set
Listen
Shop
Summary Performance History

Genre
Comedy
Script Notes
None
Synopsis
JOEY GREEN (formerly Greenberg) has been a stand-up comic for nearly fifty years. Now, at 72, he is working the condo circuit in Florida struggling with an audience that either cannot hear him or is falling asleep. To make matters worse, his ex-wife, ARLENE, now deceased five years, has returned to help him cope with the news that he is dying of lung cancer.
Joey's life was a series of small clubs and small rewards. While he always felt he traveled to better support his wife and kids, they were always angry that he was never around. So now, life's end in sight, in an effort to make it right with his kids and with Arlene ever at his side, Joey makes a visit to his son, HOWARD, and daughter, BRENDA.
As with most of their lives together, any interaction within the Greenberg family is confounded by Joey's insistence on going his own way and is fraught with sarcasm and jokes, the mother tongue of the family Greenberg. Although ultimately, if only in his own mind, Joey does redeem himself, he remains, in the words of his son Howard, a pain in the ass then, now and forever.
The production for this play is for a single living room set and a cast of two male and two female actors.
The Cast List
JOEY:

Now in his 70's, Joey is from a long line of stand-up comics who dressed in a tuxedo and performed with a wise-guy flair, sure that he was smarter and sharper looking than any other guys in the audience. Unfortunately, you could never guess any of this by looking at him today. By now the tux has a high sheen, his jowls cover the bow tie, the pants are so tight he has difficulty breathing let alone sitting, and most of his hair is gone. When not performing, his favored attire is that which is typical of Florida retirees: polyester shorts, flowered shirt and flip-flops.



ARLENE:

Although now dead some five years, Arlene still has the anger, disappointment in life, and nicotine damaged voice that made her family, Joey and the kids, tremble. In contrast to Joey, Arlene never gave much thought to her appearance and her death, at age 65, has not changed a thing. Her attire never varies: a housecoat and slippers, both of which have the mark of long service.



HOWARD:

As much as he hates to hear it, Howard, now in his mid-forties, is his father's son from his increasing girth, to his receding hairline. Although an established doctor, it is clear neither much money nor thought has gone into his attire or is home furnishings.

Doubles as: Voice of off-stage M.C.



BRENDA:

Despite her good looks and still nice figure, Brenda, now forty, dresses the part of someone who tries to keep up with fashion, to keep herself alluring, but never quite brings it off.