flp102: Joey's Last Meal by Henry Meyerson

Scroll down for the synopsis and cast of characters
Synopsis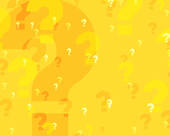 The Script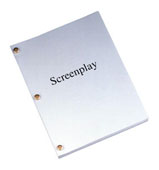 History
Set
Listen
Shop
Summary Performance History
World Premier Still Available
Genre
Comedy
Script Notes
None
Synopsis
JOEY may be scheduled to die tomorrow, but that doesn't mean he has to reverse a life of rebellion by adhering to the traditional "last meal." Besides, he's just not hungry. Joey's refusal to "go along" has clogged the smooth running wheels of justice and has angered a lot of folks.
AL, his cellmate on death row, is angry with him for not at least taking the meal, a nice thick steak, and passing it to him; HARRY, the guard, is angry with him for disrupting his schedule; SARGE, who is in command of the death row cellblock, is angry because not being able to control his prisoners could prevent him from getting a promotion; WARDEN, who runs the prison, is angry because he doesn't want to acknowledge to the Governor he can't control his prisoners; BETTY, Joey's wife, is angry with him because his being in jail prevented them from fulfilling her dream of a family; MOTHER, Joey's Mom, is angry because not eating could affect Joey's health. CHAPLAIN is the only character not angry with Joey because, belonging to the Church of Sacred Men, he just loves his work environment.
JOEY'S LAST MEAL is an absurdist look at conventions and rituals related to capital punishment. This full-length play can be cast with 6M, 2F. Setting: 2 jail cells, no set or lighting changes.
The Cast List
JOEY

Now about 35, JOEY has the attire and pallor befitting someone who has been on death row for the past 15 years. Despite tomorrow being the Big Day, JOEY'S demeanor is more resigned than depressed. He is a rotten guitar player and his singing voice is worse. His cell is over-flowing with books.

AL

A little younger than Joey, AL is in the next cell awaiting the same fate as Joey down the line. Since he has some more time on his calendar, he is a little spunkier than Joey.

HARRY

Just past 40, looking slightly disheveled in his prison guard uniform, HARRY might look befuddled, but he knows enough to stay above the fray. HARRY just wants to do his job and get his pension.

SARGE

Now in his mid-40's, SARGE is trim and neat, all spit and polish, in his uniform. He is never seen without his club and it's clear he knows how to wield it. SARGE is no nonsense and not above violence to maintain control.

CHAPLAIN

With his cherubic, unmarked angelic face, one that has never doubted his calling, CHAPLAIN'S age could range from 20-50. Although initially dressed in casual civvies, CHAPLAIN dresses into his robes with solemnity as the big moment for Joey nears.

WARDEN

Now in his 50's, WARDEN, ever the bureaucrat with an eye on political advancement, has always run a tight ship, WARDEN'S attire befits a middle level bureaucrat who just as easily could have been middle management in an accounting firm.

BETTY

Not having much money, Joey's wife BETTY, about 35, buys her clothes at the bargain tables at the local Sears. Her out of control hair and her tough as nails approach attest to the hard life BETTY has led.

MOTHER

Joey's MOTHER, now pushing 60, may dress the part of a nice little old lady in a simple black dress and comfortable shoes, but this lady is a survivor and has her own checkered past.