flp105: What Do You Mean, She Doesn't Eat Chicken Goujons? by John Paul Murphy

Scroll down for the synopsis and cast of characters
Synopsis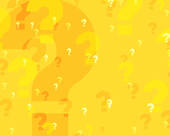 The Script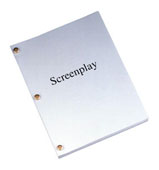 History
Set
Listen
Shop
Summary Performance History
The play made its premier in 2017 at the Galway Fringe Festival on 24, 26 & 27 July.
Genre
Comedy
Script Notes
None
Synopsis
Set in a Galway Farm house kitchen. Catriona Ryan, a dysfunctional and suspected hypochondriac is about to face all Irish mammies greatest fears...her boy's new girlfriend! But Brendan is no boy; he is a man living at home on the farm with his parents at the ripe old age of 35! Feeling guilty that he never went onto third level education and fearing he might one day morph into his layabout father Jimmy, Catriona takes it upon herself to send her boy "Ducky" to University as a mature student where he can broaden his career options. Brendan goes to University and quickly develops a new found confidence where he learns the art of dancing, drinking mocha chinos, wearing trendy jeans and more importantly he learns about women. He meets Gina, another mature student from England. Who so happens to be a vegan. He falls instantly in love. Brendan is confused about what's happening with his body and mind; so he goes to his father Jimmy for advice! Jimmy Ryan is no stranger to the ladies; rumour has it he was quite the player back in the day, in his pulling jacket! Brendan suddenly finds out about Jimmy Ryan's handbook and the rules he abides by when it comes to the ladies. Already stressed out that she has created a monster by sending Brendan to University, matters take an unforeseeable twist for the farmer's wife when Brendan suddenly announces he has invited Gina to dinner...without his mother's permission! Can Catriona stay away from her medicine drawer for five minutes and accept a potential vegan daughter in law? Can there be two women in Brendan's life??? Can Jimmy don the pulling jacket for old time's sake???
The Cast List
Catriona:

A cantankerous woman in her late fifties. She rules her household with an iron fist. Her rough tough and sometimes outrageous language just adds a bit of beautiful vulgarity to this misunderstood woman. Her colossal intake of prescribed medication shows classic symptoms of hypochondria. Her number one drug is her one and only son Ducky.

Jimmy

Jimmy takes everything in his stride including the constant bombardments he gets from his wife. When he feels the walls closing in on him, he can always put on his pulling 'Jacket' so he can relive happy memories of his youthful exuberance.

Brendan

An innocent young man in his early 30's. He is known as 'Ducky' by his mother. Since he has started University as an adult student, he is starting to learn a lot more about the outside world, in particular about women.

Gina

She is an English girl studying in Galway who absolutely adores animals and loves nature. Being vegan allows her to live a healthy lifestyle. She is well versed and highly educated. She is open to all types of spirituality and believes in a positive mindset which is refreshing to most people except for one person. comfortable