flp13: The Beautiful Game by Nick Wright

Scroll down for the synopsis and cast of characters
Synopsis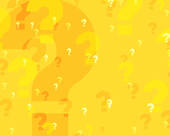 The Script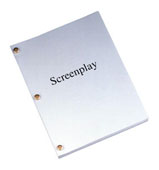 History
Set
Listen
Shop
Summary Performance History
World Premier Still Available
Genre
Other text goes here.
Script Notes
Other text goes here.
Synopsis
The near future. The soccer world has is even more dominated by rampant commercial interests than it is today. Manchester Athletic, one of the Commercialship's most successful clubs, are having a poor season and are in danger of being relegated from the Commercialship for the first time in their illustrious history. With the campaign reaching its climax they sack their manager. Gerald Hulbert, a modern languages teacher and part time schools football coach has just been made redundant. At his leaving party he gets drunk, and encouraged by his friend and colleague Phil Gadsby, he fools two girls he meets in a nightclub into believing he is a French football coach. The next day Phil continues to persuade Gerald to pretend he really is a French football coach called Geralde Hulber and that he should apply for the Manchester Athletic position. Although Gerald is reluctant, events conspire to finally persuade him. He gets an interview and amazingly is offered the job. Can he save the great club from relegation? The Beautiful Game is an entertaining satire on the crazily commercial world of modern soccer, television and even education. It also questions the notions of identity and professional expertise.
The Cast List
GERALD HULBERT:

A schoolteacher. Mid thirties.

CAROLINE HULBERT:

His wife. Thirties

PHIL GADSBY:

Gerald's colleague. Thirties

EDDIE JACKSON:

Chairman of Manchester Athletic. Fifties

NOBBY BOND:

Coach of Manchester Athletic. Fifties.

ERIC OTTAWAY:

Vice Chair of Manchester Athletic. Forties.

LIANNE HULBERT:

The Hulbert's daughter. Aged ten.

CHARLES CLARK:

A NEWSPAPER JOURNALIST

SECOND NEWSPAPER JOURNALIST.

SAMANTHA:

A girl in a nightclub.

CHERYL:

A girl in a nightclub.

BARMAN IN NIGHTCLUB

CLIVE WATERMOUTH:

A television sports journalist.

CLAIRE CRAWFORD:

A teacher at Hellform Comprehensive.

DOCTOR ADLEY:

A psychiatrist.

MISS JENKS:

Lianne's teacher.

ROWENA:

An interview candidate at Kronhaus Campus.

ALWYN EVANS:

Head of Languages at Kronhaus Campus.

DOCTOR SINGLEMAN:

Principal of Kronhaus Campus.

ELEANOR WEST:

Chair of Governors at Kronhaus Campus.

CARL ELLIOT:

A Manchester Athletic player.

ELLIE GOLIGHTLY:

Carl's girlfriend. A soap opera star.

BERNHARD HELLARD:

A Manchester Athletic player.

CLAUDETTE HELLARD:

Bernhard's wife.