flp22: Three Times a Day After meals by Stephen Doyle and Paul N. Cambell

Scroll down for the synopsis and cast of characters
Synopsis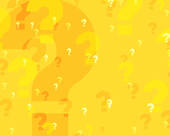 The Script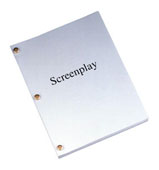 History
Set
Listen
Shop
Summary Performance History
First produced at the Library Theatre, Sheffield on 26th May 2005
3# Amateur Performances Nov 2007
For more click the "History" link
Genre
Comedy
Script Notes

Synopsis
St Victor's Hospital has been selected to be featured on the popular television series Life Saving Hands. The Head of Surgery, Mr Horace Kutter is looking forward to the opportunity to display his operating techniques on the small screen when, just as the film crew are about to arrive he has an accident involving a bedpan and becomes unavailable.
At the same time Department of Health Inspectors arrive to carry out a surprise inspection under the management of the formidable Miss Cowgate. It is well known throughout the Health sector that the television company don't like the health inspectors and vice versa.
A junior doctor is persuaded to impersonate Dr Kutter for the television production company while a patient does him for the inspectors. At one time there are five "Kutters" on stage. But Miss Cowgate has other plans. She intends that her team deliver a damning inspection report that will lead to closure because a company with whom she is involved has an option on the site to build houses and make a mint. Thank heavens for the NHS that she is unmasked in the final scene and the hospital can continue medicating the patients Three times a day after Meals.
The Cast List
Horace Kutter

Dr Love

Dr Bacon Sleucer

Nurse Darling

Oliver Lawrence

Mr Sampson

Bridget Ainsley

Elaine Robinson

Staff Nurse Stonely

Joyce Everard-Smythe

Maurice Spatchcock

Tansey Evans

Marjory Kutter

Claude Remains

Miss Cowgate
The hospital administrator, Gloria Sampson and Sister Stonely can be either played as either men or women. In the original production they were played by man and Sister Stonely became Charge Nurse Stonely.