flp27: Ghost Stories by Eckhard Marthen

Scroll down for the synopsis and cast of characters
Synopsis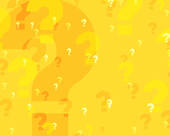 The Script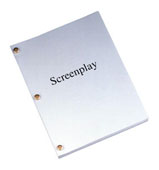 History
Set
Listen
Shop
Summary Performance History
World Premier still available
Genre
Comedy
Script Notes
Other text goes here.
Synopsis
Play about 3 Ghosts residing at an old Theatre; 2 old geezers and one little girl.
Names: Henry (a former accountant; nicknamed Suit), Albert (a former building inspector; nicknamed Sparky) & Mary (a little girl).
Having died in the building many years ago they are stuck there.
Henry, a former accountant for the theatre, died of a heart attack when one day he received an unexpected invoice from the Theatreís lawyers. Even as a ghost he still scrutinizes every play for its profitability.
When Albert one day inspected the theatre for structural safety, he got killed by a lighting bar falling onto his head. He didnít wear a helmet at the time. Now a ghost, he refuses to take off his safety helmet. Heís determined the building is unsafe, and is convinced one day it will collapse with them in it.
Mary one day sneaked into the theatre, climbed onto the lighting grid and got electrocuted. Even as a ghost she still has an affinity with electrical equipment.
Henryís and Albertís main task is to look after and care for little Mary ... and not doing a very good job of it. Their conduct as ghosts is scrutinized by the Celestial Office. Whenever they bugger up (which happens a lot) Top Dog (God) sends his 2nd in charge, Chief Whip, down to reprimand the unruly Henry and Albert.
The Cast List
MINIMUM NUMBER OF MALE ACTORS
Henry

Ghost

Albert

Ghost

Johnny Smith

General Manager; will also play: Chief Whip: Ted: the burglar: Randy: a ghost tour participant

Randy

Stage Manager; will also play: Man: Carrying stolen equipment back inside the theatre: Neville: the lighting designer

Brewster

Play Selector; will also play: Dick Atkinson: The male applicant for job as assistant stage manager: Ed: The burglar: The Police Officer Fred: A ghost tour participant

Man

carrying stolen equipment back inside the theatre
MINIMUM NUMBER OF FEMALE ACTORS
Mary

Ghost; will also play: Female applicant for job as assistant stage manager

Lucy

Assistant lighting designer; will also play: The girl Randy disappears into his office with Mrs. Wainright, 2nd female applicant for job as assistant manager: Liz: a ghost tour participant: Elderly lady: who collapses in her seat during a play: Annabelle - Ghost, and Mary's mum