flp28: Plain As Jane by Leon Kaye

Scroll down for the synopsis and cast of characters
Synopsis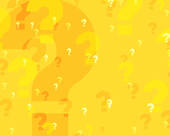 The Script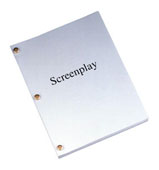 History
Set
Listen
Shop
Summary Performance History
World Premier still available
Genre
Family Comedy
Script Notes

Synopsis
Pretty, rich, BRIE JABLINOVICH feels trapped. Though she desperately wants to become a romance novelist, her no-nonsense father, NATHAN wants Brie to finish college, then take over his insurance agency when he retires. Torn, Brie prays for guidance. The spirit of JANE AUSTEN answers Brie, promises to guide her in her writing aspirations as well as her life choices. But Brie has never had a real romance... well, Jane can fix that.
The Cast List
BRIE JABLINOVICH:

A cute young woman, twenty, still trying to find her niche. Thrust into a difficult situation in which her desires are at odds with the present situation, Brie is often conflicted and frustrated -- uncertain of what she should do next.

JANE AUSTEN:

Accomplished yet arrogant, Jane, forty-three, is the wisest, and smartest person in her presence. Her role is that of teacher; she feels she can learn nothing from Brie. Underneath, Jane is just a big softy and a motherly figure to Brie (whose own mother earns none of Brie's respect.)

NATHAN:

A no-nonsense go-getter, fifties. Scheming, easily frustrated to anger, Nathan is very protective of his family and though he does not show it, loves them dearly. He looks at reality unflinchingly and acts with little regard to conscience or feeling.

ADAM DAWES:

A young Nathan, twenties, only with less backbone and a bit more civility. Adam, like Brie, falls to uncertainty in social situations.

TREVOR:

A clumsy teddy-bear, Trevor, twenties, knows who he is and is happy with himself. Charming, funny, Trevor doesn't take himself too seriously, which is also his biggest flaw. He's unambitious and therefore, regarded as a loser.

DANA:

Very ambitious and hard working, Dana, twenty-one,loves Trevor but can't get by his lack of seriousness.

PAMELA:

Fifties, a hypochondriac that may act worse than she really feels to garner attention, and hopefully -- love.

LORD ADAM AND LADY J:

Fictional characters that act as Brie needs them to act for a given time.

OTHER CHARACTERS

There is really no end to the number of smaller parts an acting company can use. As little as six or as much as thirty. STUDENTS, GUESTS, DANCERS, DOCTOR, NURSE, WIGGINS,TEACHER, AND OTHER SMALL PARTS can be played by few (doubled) actors or many. Just remember to change wardrobe when necessary.