flp41: Stage Struck by John and Yvonne Eddlestone

Scroll down for the synopsis and cast of characters
Synopsis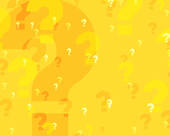 The Script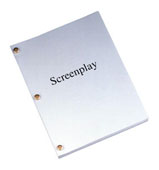 History
Set
Listen
Shop
Summary Performance History
Many Amateur performances
Most recent:
3# Essex (March 2013)
4# Worthing (May 2013)
3# Ashford, Kent (May 2013)
4# Norfolk (July 2013)
3# West Monkton, Somerset (October 2013)
14/5/2015 - 3xPerformances - Harbury Theatre Group - Warwickshire
Genre
Comedy.
Reviews
Review from West Monkton

"Well, it's all over now. I just thought I would let you know that the feedback from the audience was excellent. They all thoroughly enjoyed it and word got around the village so all 3 houses were pretty good. One thing that struck us was the female parts were all great, such a change from being relegated to the role of crying wife in so many of the farces around. We start looking for our next production almost immediately so will be checking out your site again. Cathy"
Synopsis
The Topspot Theatrical Agency has fallen on hard times. Business is bad and the only glimmer of hope seems to be a call from a television company seeking regulars for a new police drama series based on the London underworld.
Things also seem to be looking up when Jenny gets a telephone call from Robbie Williams, seeking new management
At the same time, the detective agency next door, which has a somewhat similar name, is doing rather well, due to mainly nefarious practices. The owner, David Mackay, has now agreed to fence some stolen jewels for the local gang boss, James Malone.
Malone and his henchman are not the brightest sparks and by mistake go into the wrong office, that of the theatrical agency, where they hide the jewels.
The play is the story of the attempts to retrieve the jewels, to arrest the bad guys and of course, to save the agency.
The Cast List
Jenny Reed

Proprietor of the Topspot Theatrical Agency. The business has fallen on hard times and Jenny now has to think of some way to generate cash, quickly. Should be young and quite attractive.

Shirley Simpkins

Secretary at the theatrical agency. A rather large woman and totally man mad

David Mackay

Runs the Hotshot Detective Agency from the office next door. Always popping into the casting agency. Not the most honest of men. Aged around thirty and quite good looking.

James Malone

The local criminal mastermind who unfortunately doesn't have much of a mind.

Mike Kruger

Known as "Knuckles" and assistant to Malone. A well built, strong looking man. Not a candidate for University Challenge. More like Universally Challenged.

Robert Williams

A magician who has apparently fallen out with his present agent and is looking for a new company to represent him. In fact he is an undercover police constable.

Geraldine Carson

Known as "Gerry". She is an assistant to Robert Williams but is actually a police sergeant working undercover.

Mary Selby

The computer engineer's mother. Should be at least fifty if not older.

Beryl Simpson

A desperate wannabe. Will do anything to make it in showbusiness. Young, attractive and very eager.

Computer

An electronic computer voice. Best played by a male. Never seen on stage so the part may be played by the same actor who plays "Robert Williams"