flp51: A Marriage On The Rock by Alan Peat

Scroll down for the synopsis and cast of characters
Synopsis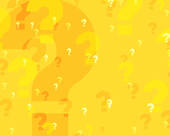 The Script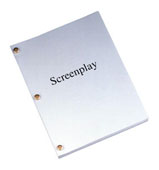 History
Set
Listen
Shop
Summary Performance History
World Premier Still Available
Genre
Comedy Drama
Script Notes
Other text goes here.
Synopsis
This play is mostly a work of fact. Fifteen years ago my future wife and I actually experienced what occurs to the two main characters in this play, Andy and Kerry.
The principal setting is Gibraltar, near Spain, and involves a thirty seven year old married couple who intend visiting The Rock for a pleasant day trip. Unfortunately the wife forgets her passport, but for reasons unknown the Royal Gibraltar policeman at border control waves the couple through on just the husbandís passport.
Obviously this was a gross oversight and when later in the day the couple attempt to re-enter Spain they are refused entry. The simple way out of this dilemma would be for Andy to drive back to their hotel in Torremolinos, retrieve his wifeís passport and drive back with it; a round trip of three hours. Kerry is having none of it.
The play centres on their failed attempt to leave Gibraltar, a simmering grudge relating to Andyís recent infidelity and a constant need for Kerry to conceive a child of her own.
The Cast List
ANDY:

A thirty seven year old social worker from Basildon in Essex. Andy is a frustrated intellectual with perhaps more than a little growing up to do.

KERRY:

Andyís wife is the manageress of a local hairdressing salon. She enjoys living life to the full while constantly attempting, with various degrees of success, to play down the part of a typical Essex girl.

NORMAN:

A sixty year old ex- Detective Inspector of the Flying Squad who now runs his own security firm.

JIM:

Normanís business partner. A proper Cockney of the old school variety whose view of modern life in Britain is also shared by his old friend, and which in some circles would be politely termed traditional.

EILEEN:

Normanís wife. Grandchildren, varicose veins and we must find ďa lady that doesĒ to help with the housework would be the main priorities in her life.

SUE:

Jimís wife. A life of uncertainty has taken its toll on her.

SERGEANT RAMIREZ:

Middle aged border cop, moustachioed, slightly over weight, and with a veritable twinkle in his Latin eyes.

A ROYAL GIBRALATAR POLICEMAN

A SPANISH POLICEMAN

A WAITER