flp54:What i Did At School Today by John Mee

Scroll down for the synopsis and cast of characters
Synopsis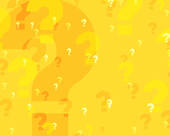 The Script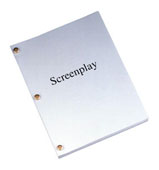 History
Set
Listen
Shop
Summary Performance History
Formerly "Knock and Wait"
25/02/2010 3 x amateur by Old Town Theatre Company, Swindon
Art Centre, Swindon 2010
Nunthorpe Players, Middlesborough 2011
Wyvern Theatre, Wiltshire 2011
Parkend Players, Gloucestershire 2013
Hounslow Light Opera and Drama 2013

Genre
Comedy Farce

Synopsis
Lloyd George Junior and Infants has had an inspection, and the report's not good. The scheming head is only concerned with sucking up to anyone who'll enhance his CV, and the all-female staff are either too disgruntled, too lazy or too naive to care. Then in walks a handsome new supply teacher and everyone suddenly falls over to win his attention. Shocked to find the girl he loved and lost at Uni working there, can he re-kindle the flame?
What could possibly go on in a school staff room other than meetings, marking and making coffee?
NB: Contains some swearing and adult humour
The Cast List
Maxine McManus

School caretaker. Mid-forties she-male. COULD BE PLAYED BY A MALE. Downtrodden. Permanently miffed. Hates everybody and everything.

Mrs Jubb

School secretary. Mid-sixties widow. COULD BE PLAYED BY A MALE. Subservient, dithery and doddery.

Clive Beasley

Head teacher. Mid-forties. Married. Anal and pompous. Full of his own importance.

Dan Thomson

Year 6 supply teacher. Mid-thirties. Single. Smart, sporty, good-looking.

Kate Faraday

Year 5 teacher. Mid-thirties. Professional, dedicated, maternal.

Jenny Peasgood

Year 4 teacher. Early twenties. Hopeless at everything, especially teaching. Frightened of children.

Liz Nicholas

Year 3 teacher. Around fifty. Large and loud. A big appetite for food and men!


SMALL PARTS (4F, 2M)
Pat Lowther
Infants teacher. Early Forties. Deadpan. COULD BE PLAYED BY A MAN.
Emma and Holly
Two inseparable friends. (PLAYED BY CHILDREN OR PETITE ADULTS)
The Smedley-Allens
Mid-thirties nouveau-riche parents. (Act II only)
Councillor Tate
Middle-aged Chair of Governors. (Act II only)
NOTES 1) AN ALTERNATIVE SCRIPT IS AVAILABLE WITHOUT THE PARTS OF EMMA & HOLLY
2) THE PART OF COUNCILLOR TATE COULD BE DOUBLED WITH MAXINE