flp55: Pure Nectar by Paul Howard Surridge

Scroll down for the synopsis and cast of characters
Synopsis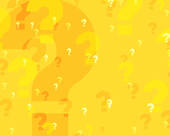 The Script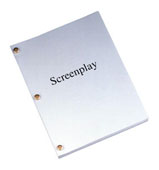 History
Set
Listen
Shop
Summary Performance History

Genre
Comedy
Script Notes

Synopsis
Work mates from a local engineering firm (Pete, Roger, Noel and Ray) are made redundant. They meet at the local pub to bemoan their future. Pete bumps into the lovely Jane whose also lost her job and convinces her she could be a Page 3 model. He offers to take pictures of her for a portfolio but his ploy backfires when her boyfriend Mark returns home early and catches them in the act (of taking pictures!) Some months later, Roger asks Pete if he's seen the picture of Jane on Page 3. Pete's lost for words, insisting it was him that took the photograph. Jane, now a minor celebrity shows her gratitude to Pete for giving her a start in the modelling business and asks him to be her Manager. He agrees, and as a consequence his wife Pat divorces him. A couple of years later, during which time Pete and Jane have secretly married and had a son, he returns for a re-union with his old work mates. They assume he's a millionaire, but the truth is he has a gambling habit that has led him and Jane into serious debt. On the evening of the Re-union, Noel amazingly wins over £6.8m on the lottery much to everyone's amazement.
After Noel and Brenda move into their new home, Pete calls in on Noel and cons him into investing Two hundred thousand pounds in what he claims is half the business he owns with Jane. Noel is told to keep the arrangement secret especially from Brenda. With Pete back on the scene Brenda organises a dinner party in an effort to re-unite Pete with first wife Pat without knowing that he has remarried. The evening proves a disaster as they discover his deceit. In the final act however, he wins a substantial amount of money on an Accumulator, enough to repay Noel and pay off his other debts.
The Cast List
cast of 5 men and 4 women. If male cast numbers are a challenge the parts of Mark and Ray can be performed by the same actor.
Age range: Four men and three women early thirties to mid fifties: One male and one female in mid/late 20's/early thirties.
Pete Edmonds

He's in his forties. A rough and ready character full of positive thinking quotes he picked up from his departed father. He enjoys lecturing his friends believing he always knows best. He will often take an opposing view to arguments simply to be contentious

Noel Leonard

In his thirties. Noel lacks confidence and has his life organised by his wife Brenda

Roger Blake

A rough diamond but popular with women; in his early thirties

Jane Kenyon

. She is young, attractive, with a full chest but not very bright. She wears skimpy clothing and far too much make-up

Ray Wheeler

late 30's enters SR in a downbeat mood and watches PETE play darts. He's not very bright and slow on the uptake.

Brenda Leonard

A coarse woman and Noels wife

Helen Blake

Roger's wife. Quite attractive woman but doesn't make the most of herself)

Patricia Edmonds

Pete's wife. slightly old fashioned and quieter than the others

Mark Tyler