flp61: Mates by Peter Higginbotham

Scroll down for the synopsis and cast of characters
Synopsis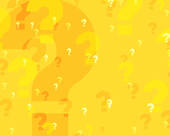 The Script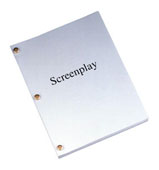 History
Set
Listen
Shop
Summary Performance History
World premier still available.
Genre
Comedy.
Script Notes

Synopsis
In Act One, Alan, Martin, Jez and Stuart arrive at a `men's workshop' only to discover it has been cancelled and there is no tutor. They are joined by Joe who thinks he's come to a car maintenance class. They eventually decide to stay anyway, and over the course of the evening, we start to uncover the anxieties about their lives and themselves as men that have brought them together — Alan is anxious about the state of his relationship with his partner Avril, and the prospect of having children; Martin has a chip on his shoulder about most things — particularly his disabilities following a road accident; Jez is depressed that he can't seem to chat up `these modern girls'. The enigmatic Stuart who clearly relishes the idea of himself as group leader, has plenty to say about most things but is noticeably reticent in revealing much about himself. An abortive attempt at enacting African tribal rituals is rescued when Alan offers to teach the group a mysterious sequence of hopping and stick-banging, which turns out to bear an uncanny resemblance to morris-dancing. Against expectations, the evening ends on a positive note.
In Act Two, several weeks later, the group reassembles at Alan and Avril's house for a social evening. Alan has decided that making carrot and lemon soup would be a `bonding experience' for the group. Over the course of the evening, Avril, successively becomes the focus for the rival attentions of Martin, Stuart and Jez. Ironically, it is she who seems to provide the catalyst for exploring some of the issues surrounding, as Stuart says, `what it means to be a man at the end of the twentieth century'. Other frictions arise, particularly when Martin challenges Jez to identify wines in a blind tasting, and also forces Stuart into making a revelation about his past. The soup-making inevitably ends in chaos, but nevertheless has somehow managed to serve its intended function. Closer to home, at the end of the evening, Alan finally comes to a decision about starting a family.
NOTE - Act 1 could be performed as a self-contained one-act piece.
Act One: a weekday evening in late September in a seminar room at an FE college. Time — the present.
Act Two: a Friday evening at Alan and Avril's house, several weeks later.
The Cast List
ALAN:

middle-class, diffident, late 30s.

JOE:

working class, easy-going, 50s.

JEZ:

laddish, likeable, late 20s.

MARTIN:

hostile, boorish, late 40s.

STUART:

literate, egocentric, mid 30s.

AVRIL:

attractive, warm, 30s.*

JACKIE:

pleasant, down-to-earth, 20/30s.*

CELIA:

efficient, personable, late 30s.*


*Could be doubled