flp63: It's a Wonderful Death by Kevin Windle

Scroll down for the synopsis and cast of characters
Synopsis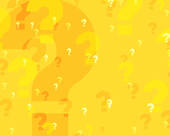 The Script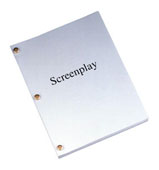 History
Set
Listen
Shop
Summary Performance History
Frecheville Amateur Theatrical Society's May 2005

1# AB54 Am Dram, Scotland 30/10/2015


Genre
Dark Comedy
Script Notes

Synopsis
It's Andrew Bailey's 47th birthday and all he wants is a quiet night in with his wife Christine. Well, that and full control of the television. However, his plans are ruined when Death himself appears in the living room and demands that the couple accompany him to the other side.
Andrew and Christine are far from happy with the arrangement and request more time. Death, being a decent enough chap, is more than willing to give them their day in court.
But can the couple accept the consequences of their continued existence? Or will the testimonies of a flirtatious P.A, a dizzy pizza delivery girl, and a lecherous bingo caller convince them that it really would be a Wonderful Death?
The Cast List
Andrew Bailey

It's Andrew's 47th birthday and he intends to immerse himself in indolence, thus mirroring his married life to date. He likes his TV and he likes Beer, evidenced by a sizeable pot belly.

Christine Bailey

Andrew's long suffering wife. Although constantly catering to Andrew's every need, she too is fighting a losing battle with the flab.

Death

Belying his taciturn initial appearance, he is a talkative raconteur and master of ceremonies who is really the central character of the play. His age is unimportant, but he should be of a reasonably slim build. He is darkly clad and totes a large scythe.

Lynne Bailey

Andrew and Lynne's daughter. She's an Oxford student, very bright and talkative. Late teens, early twenties.

Frances Wilson

She's a dizzy pizza delivery girl. She's also a champion synchronised swimmer, so should ideally be of slim build. Late teens, early twenties.

Sandra Maynard

She's a vamp, who wears a micro skirt and blouse with a plunging neckline. She's short tongued and can't roll her R's. She's also Andrew's bit on the side. Late thirties to late forties.

Bill Fontaine

Oily bingo caller and ladies man supreme. He's Christine's answer to her uncaring husband. Forty to fiftyish.