flp65: The Fat Man by John DeGaetano

Scroll down for the synopsis and cast of characters
Synopsis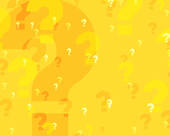 The Script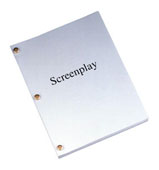 History
Set
Listen
Shop
Summary Performance History
World Premier still available
Genre
Comedy
Script Notes

Synopsis
Before television, radio was the dominant home entertainment medium. Old-Time Radio and the Golden Age of Radio refer to a period of radio programming in the United States lasting from the proliferation of radio broadcasting in the early 1920s until television's replacement of radio as the primary home entertainment medium in the 1950s. During this period, when radio stations popped up, some became dominant and the airwaves were filled with a variety of radio formats and genres, people regularly tuned in to their favorite radio programs.
Some broadcasts stations made it and some did not. Broadcasts of live drama, comedy, music and news characterized the Golden Age of Radio. In the 1950s however the tide turned and it was now a tough struggle especially for this one particular rogue radio station and its bet for success. In this story, a sponsor is willing to take a chance on a new detective series even in the increasingly over-shadowing influence of television.
The time is November 24th, 1950. A radio broadcast rehearsal in a basement studio from 6:00 - 8:00pm in the outskirts of New York City. As a result, the performers uncover what it's like to all be in the same room with each other or in this case a basement and experience the true test of patience as they nervously prepare for a live performance. Things get complicated when some get irritated, argue and cause havoc with each other. Their rehearsal space and studio is not the best of conditions as the rogue station tries to make it in the competitive world of broadcasting while television begins to cast it's spell on the country.
The Cast List
George the Director:

WWII veteran, loose cannon, forgetful and short tempered, more interested in playing golf.

Ursula:

the Blond Bombshell, as Kitty – Girlfriend to Joe the announcer, always takes things the wrong way… as a sexual insult directed to her.

Stanley:

the Stage Manager – Anal personality, very neurotic, thinks he remembers everything but doesn't, feminine mannerisms.

Joe:

Announcer 1 – Seasoned actor, very jealous of the actor that plays Bronson who use to be Ursula's boyfriend, questionable family history. Easily distracted, attention deficit disorder.

Sara:

Announcer 2 – should be stage manager because she remembers everything like a robot, cool and calm. Reminds George and Stanley of everything.

Jenny:

the Sound and Props Girl – in love with the actor that plays Bronson, but he doesn't know it. She goes through great lengths to get noticed, protective about Bronson

Fat Runyon (aka The Fat Man):

Charisma, comes in does his part, reserved, man of a few words, shallow.

Bronson:

as himself, also the character Charley – (Both similar) Strong, soft spoke, a rugged true grit kind of guy.

Mac:

Sensitive, understanding but drunk most of the time, can't handle more than one role in the production, that's it.

Singers:

(Girls, some Guys in Cast)

Maggie Vinton:

Comes from Southern family values that carry over into her character with deep accent. (Really is this way in real life)

Arthur Vinton:

Similar to Maggie's profile, slow, easygoing.

Stage Hand:

runner, props (extra). Amazed how they are all crazy in their separate ways. Very expressive in overhearing all that is said, the only truly stable person in the production.(F)

Couples (throughout the production)

Ursula – Joe
Jenny – Bronson
Maggie – Arthur