flp66: The Game Of Two Halves by Mike Heath

Scroll down for the synopsis and cast of characters
Synopsis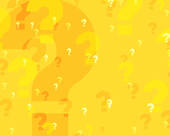 The Script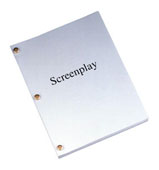 History
Set
Listen
Shop
Summary Performance History
Best New Writing / Best Director at 2006 Studio Salford awards. Nomination for Best Comedy at Buxton Fringe 2007 Performed at The Library Theatre, Manchester as part of Re:Play Performed to sell-out audiences at The Lowry.

For more about this play click the History link above
Genre
Comedy
Script Notes

Synopsis
Pete and Simon are a couple. Tom - Pete's opinionated, homophobic pal - gets tickets for the footy. Simon invites himself along which is fine, except that Tom doesn't know that Pete's gay. A fish-out-of-water comedy about secrets, assumption and football.
Pete and Simon are a loving gay couple. No problem there. Pete's work-colleague and best pal is the opinionated, homophobic Tom. Not a real problem, either, as long, thinks Pete, as he keeps his sexuality secret from Tom.
There's a big problem, though, when Tom gets tickets for a big Manchester United match and wants Pete to come with him. Simon insists on coming too and it's only a matter of time before secrets spill out. Funny, thought-provoking and well-acted, The Game Of Two Halves is a real winner.
The Cast List
Tom 34:

computer programmer, is a loud-mouthed, sexist, homophobic and extremely unlucky with the ladies. He lives for football and the pub. He lives alone in a one-bed flat in Rochdale, close to his family, who he sees on a regular basis. His mum quite regularly cooks for him and leaves it in the fridge for him – she has a set of keys. Tom wants someone to snuggle up to at night but would never admit it.

Pete 35:

computer programmer, just wants an easy life. He doesn't particularly enjoy work and enjoys the banter with Tom to pass the day. He told his work colleagues that he had a wife who died tragically in order to stop them trying to matchmake – ultimately this made everyone worse, however! He loves Simon very much and usually enjoys keeping his busy, thriving social life completely separate from his work life.

Simon 32:

nurse. Says exactly what he thinks. Enjoys a bit of a drama. He thinks straight men are all the same – beer-swilling, aggressive loud-mouths. He would normally go out of his way to be equally as opinionated and gobby as them to prove a point. He loves his work and loves his social time. He's out at work and really doesn't understand Pete's insistence on remaining closeted in the workplace. Gay, loud and proud.