flp67: Under The Deuce by Richard Kuntzevich

Scroll down for the synopsis and cast of characters
Synopsis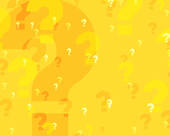 The Script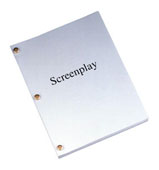 History
Set
Listen
Shop
Summary Performance History
World Premier still available
Genre
Comedy
Script Notes

Synopsis
The story involves the experience of Sal, a staunch old-school mobster, who accompanies his boss, Mr. Lazano, to the Vatican for a personal audience with the Pope. As Mr. Lazano returns from the coveted audience with the Holy Father, an unfortunate twist of fate occurs; he dies without getting Catholic absolution for his sins.
Sal explains the circumstances of Mr. Lazano's death to his widow, Angie. Angie is certain that her beloved husband is in Heaven but is convinced otherwise by her spiritual advisor, the defrocked priest Father Tom. She demands that Sal do whatever it takes to get the soul of the decease at peace. After all, hadn't she left him in Sal's safekeeping?
Sal, faced with this spiritual dilemma, gets Father Tom to put him in touch with the expert in the "dark corners of the Church", Father Balducci. After much haggling, Father Balducci agrees to take Sal on one of his regular journeys to Hell to try to save Mr. Lazano's soul.
Unable to talk his way past Saint Peter at the Pearly Gates, Mr. Lazano finds himself banished to Hell. Hell, it turns out, is a spiritual hellhole of a restaurant untouched by urban renewal and located in an underground version of Times Square when it was known as The Deuce. It is here that Sal and the two priests find him.
Father Tom, Father Balducci and Mr. Lazano discuss his experience at the Vatican and ponder his situation. They devise a plan that liberates Mr. Lazano's soul from Hell and allows Sal to once again serve his boss with honor and dignity, Sal's code.
The Cast List
Mr. Lazano:

Cosmopolitan mobster. Around 45-50.

Angie:

Mr. Lazano's wife. Mid-40s.

Sal:

Mr. Lazano's childhood friend. Mid-40s.

Father Tom:

Lazano family priest. Mid-50s.

Father Balducci:

Priest. 30-35.

Saint Peter:

Ageless.

Flapper:

Mid-20s.

Deborah:

Early 20s.

3 Voices in Hell:

Male or female. Ageles.

Casting Notes:

The Flapper and Deborah can be played by the same actor.
Saint Peter can be doubled with any of the male actors.
The Voices of Hell can be doubled with any of the male or female actors.