flp75: Double Shuffle by Mark F Murphy

Scroll down for the synopsis and cast of characters
Synopsis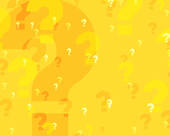 The Script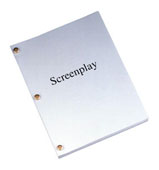 History
Set
Listen
Shop
Summary Performance History
World Premier still available
Genre
Comedy
Script Notes

Synopsis
Synopsis: A good-looking young Australian tourist, Brett, meets a much older French widower, Jacques, in a Paris café. Two lonely men with bisexual tendencies. The play opens the following morning in Jacques' bedroom, with Brett, just out of the shower, searching for his underpants. Jacques' daughter, Elodie, and the young man's mother, Madge, soon come on the scene. The mother sets her sights on the Frenchman, and his daughter is attracted to the rugged young Aussie. In Act 2, the French father and daughter visit the Australians in the Pink Palace hotel, Oodnadatta (pop. 350), in central Australia. After a rough cross-country ride, both need a soothing liniment applied to their bottoms; Madge has to soak her feet in water to remove her 25-year-old wedding shoes; breakfast consists of witchetty grubs & honey ants (an Aboriginal delight); and there's the threat of the camels, Gladys and Mary, crapping all over the floor of the Pink Palace living-room. However, a happy ending for one and all concludes the play.
The Cast List
Jacques:

60, is a retired, successful Paris banker. He has been a widower for six months. He's lonely, and has unexpectedly revived an almost forgotten homosexual past. Jacques and his daughter Elodie speak English well with slight French accents.

Elodie:

30, is Jacques' only child. She has had one unhappy marriage, and is now a frustrated young woman. She is drawn to rugged, masculine young men, and is immediately attracted to Brett.

Brett:

23, a good-looking young man of the Australian outback, has accompanied his mother, Madge, owner of the Pink Palace hotel in Oodnadatta, pop. 350, in central Australia, to Paris. His sexual experiences have been few, opportunistic and bisexual.

Madge:

45, is a slightly overweight, deserted wife, who has dreams of becoming a "lady." She has travelled to Paris hoping to experience first-hand the sophisticated atmosphere she's always dreamed of.