flp79: The Forties Man by Peter Townsend

Scroll down for the synopsis and cast of characters
Synopsis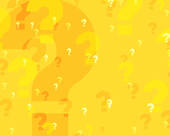 The Script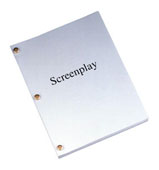 History
Set
Listen
Shop
Summary Performance History
World Premier still available
Genre
Comedy
Script Notes

Synopsis
Trevor must save Saltfleet from an unexploded bomb, with only a stuffed dog, some mismatched allies and the spirit of the Blitz to help him.
This bittersweet comedy drama is set in 1992. Act 1 is set within Trevor's 1940s style front room. Act 2 is set in his back garden.
Trevor became obsessed with the 1940s era after the death of his wife and also in reaction to the loss of his parents. He has no modern appliances in his house and it is authentic in detail to any house from the 1940s. Moreover, Trevor dresses up in clothes from that era. His best friend, Roger, in contrast, is only half-hearted in his commitment to the 1940s era. After talking about problems at work (Roger is a manager of a bingo centre and Trevor is a schoolteacher) they discuss their difficult childhood. Following this that talk about affairs of the heart, namely, Rogers 'Thai Princess' and Trevor's troubled relationship with his girlfriend due to his 1940s obsession and inability to get over the death of his wife. Ted, the next-door neighbour, visits and reminisces about the war years and his job as an air raid warden. Ted, leaves abruptly just before the arrival of Aunt Mary ( a battleaxe) and Aunt Sybil ( confused). Aunt Mary puts pressure on Trevor to put the past behind him in order to keep his girlfriend. The story about Max, the stuffed dog, and his war time heroism is discussed before the aunts' leave. Later that evening Ted returns and reveals that there is an unexploded bomb in his back garden. Roger also returns, devastated by the news that his 'Thai Princess' had phoned him and told him she had got married in Bangkok a few days earlier. Roger goes berserk in Trevor's back garden and kicks a lump of earth, injuring his toe on a piece of metal - they discover that the bomb is now ticking.
The following scenes take place in Trevor's back garden and the drama of how the bomb can be defused. Ted reveals his shame of being a conscientious objector in the war for the first time and also how he tried to put this behind him, doing bomb disposal work, before later being an air raid warden. Ted admits that he ran away from a bomb of this type in the war and left his friend to die. For this reason Ted is adamant that he must make amends and defuse the bomb himself, without contacting the authorities. The confused Aunt Sybil proves her worth by breaking the code and defusing of the bomb in three dramatic stages; revealing her secret work in army intelligence in the war at Tallis Hall and her guilt and fears. Mary had always been bitter that Sybil had a 'soft job' in the war but is able to see her sister in a completely different light. It is revealed that Ted, is Trevor's real father. Facing death, Trevor is able to confront his fears and put the past behind him and look forward to rebuilding the relationship with his girlfriend (discovering from Aunt Mary that his girlfriend is pregnant). Roger left the garden for most of the second half of this drama to evacuate people from nearby houses to the safety of the bingo centre. When Roger returns near the end he reveals that he has found love under his nose – his assistant at the bingo centre that he had previously only seen as a 'sister' figure.
Not only has a bomb been defused safely, but long hidden secrets and fears had been revealed and resolved by members of the cast.
The Cast List
Trevor:

Forty-year-old man obsessed with the 1940s era.

Roger:

Trevor's best friend and also forty-years-old. He is obsessed with his 'Thai Princess.' He is only luke-warm about the 1940s.

Ted:

Elderly neighbour. He is hiding a secret from Trevor.

Mary:

Trevor's formidable aunt.

Sybil:

Trevor's confused aunt.