flp83: Grandee by Clive Read

Scroll down for the synopsis and cast of characters
Synopsis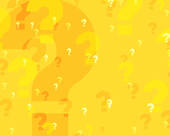 The Script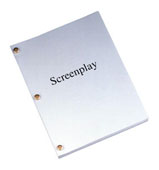 History
Set
Listen
Shop
Summary Performance History

6# Performances - Erith Playhouse - October 2015
Genre
Comedy
Script Notes

Synopsis
When 94 year old Desmond Thompson dies his great grandchildren start to discover all sorts of things they did not know about their beloved "Grandee". His antics in the army, his hero status, his role in a punk band and his nude modelling are all to their great delight. However, when the family gather together the day after the funeral to hear his Living Will even more surprises are revealed - not least of which is his marriage to a stunning young Russian!
The Cast List
DESMOND THOMPSON

(Grandee) deceased at 94 years. His recorded voice is heard. He was an ex bank director, ex army and quite outrageous character. (A recording of Grandee's lines is available if required)

MR THOMPSON

(Grandee's son) - 60ish - a local councillor, pillar of the community, pompous and very conservative.

DAVID THOMPSON

(Grandee's grandson - 40ish) much more down to earth, very fond of Grandee, more like him than his own father.

GILLIAN THOMPSON

(40 ish) David's wife, typical Mum, very fond of bringing her father-in-law down to earth

STUART THOMPSON

(20's) great grandson of Grandee. Over excitable student type - very in awe of Grandee

GEMMA THOMPSON

(20's) great granddaughter of Grandee. A female version of Stuart

MS APRIL SIMPSON

(30 - 60) lawyer, straight laced, prim and proper, secretly in love with Grandee)

OLGA THOMPSON

(20's) stunning looking foreigner from Russia. Very self assured.