flp88: Murder at Sunnyvale Spa by Theresa Stoker

Scroll down for the synopsis and cast of characters
Synopsis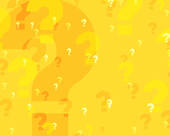 The Script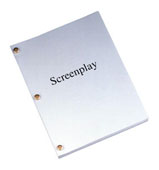 History
Set
Listen
Shop
Summary Performance History
This hilarious murder mystery spoof was first performed in Dionysos Taverna, Stoupa, Greece in January 2011. It was played as an interactive Murder Mystery. A meal was served between the acts and the actors remained in character, going from table to table to be interrogated by the guests. Each table then decided who they thought was the killer, and prizes were awarded.
Genre
Comedy
Script Notes

Synopsis
It's 1923 and Mrs Theta Echo and Miss Daisy Dawson are struggling to keep Sunnyvale Hotel and Spa afloat. Currently their only guest is the retired African Explorer, David Copley. Hope arrives in the shape of a young heiress, Imogen Heathcote, and her entourage soon follows. Why is Theta so nervous? What hold does the dogsbody Grant have over her? Is the mysterious Colonel all he seems? Will Imogen be seduced by the cad, Cathcart? Will her long lost Uncle turn up? Blackmail, intrigue and murder are all on offer at Sunnyvale Hotel and Spa, alongside the therapeutic massage and Thé Dansant.
The Cast List
MISS DAISY DAWSON

Co-owner of the Sunnyvale Hotel



MRS THETA ECHO

Co-owner of the Sunnyvale Hotel



MISS IMOGEN HEATHCOTE

An orphan



MISS XANTHI LEEBURY

Her companion



MRS MIRANDA CAMPBELL

A divorcee



MISS EDWINA SPELT

A secretary



ANTHONY CATHCART

A fortune-hunter, brother to Mrs Campbell



COLONEL AMSTEAD

A military gentleman



MR ALBERT WAUGH

A solicitor (his name is pronounced WOFF)



MR DAVID COPLEY

An adventurer



GRANT

A dogsbody