flp95: The Grandfather Paradox by Barry Wood

Scroll down for the synopsis and cast of characters
Synopsis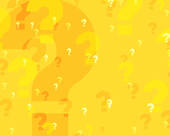 The Script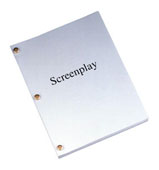 History
Set
Listen
Shop
Summary Performance History
3xPerformances 23-24th May 2015 by 'The New Cliffside Players' in Wellingore, Lincolnshire
Genre
Comedy
Script Notes

Synopsis
Albert Einstein's colleague, Ingrid Hoffmann, who is also his lover and the real brains behind Einstein's theories, becomes possessed by the Devil. Aided by Adolf Hitler, Satan (Ingrid) builds a time machine and sends two SS officers back in time to kill Jesus. However, one of the assassins, Arthur Cartwright is really a British agent and escapes with Jesus into the future, where they hide out in a pub in Lincolnshire (where most of the play's action takes place). Satan and Hitler are really quite miffed and some zany time-travelling shenanigans ensue.
To add to the crazy proceedings, Hitler has started to cross-dress because the British are spiking his food with female hormones. Satan speaks with a Brummie accent, because Hell is a real physical place buried deep beneath the city of Birmingham. And one of the Nazis, Klaus Liebnitz is obsessed with 'The Wizard of Oz' until he discovers that his favourite song 'Over the Rainbow' was written by Harold Arlen and E Y Harburg, who were both Jewish.
If you're looking for a wacky play with a fairly large cast (although some doubling is possible) then 'The Grandfather Paradox is for you.
The Cast List
ARTHUR CARTWRIGHT

Age 25-35. British MI5 agent dressed in Nazi uniform. Big, strong hero type. Gets things done. Falls for Jane.

JIM GARNER

Age 45-50. Physics lecturer, dressed like Albert Einstein, married to Sarah. Bit of a know-all. Sceptical. Dry sense of humour

JESUS CHRIST

Age 28. Dressed in a white gown. Sunny disposition. An ordinary sort of bloke. Somewhat naïve.

ALBERT EINSTEIN

Age 63. Quirky behaviour and has a German Jewish accent. Likes pork scratchings and women with ample bosoms.

KLAUS LIEBNITZ

SS Officer working in Hitler's time travel division. Your typical Nazi. But also obsessed with 'The Wizard of Oz.' In a relationship with Paula, Hitler's sister.

COLIN

Age Infinity. Colin is the Landlord of the Adam and Eve pub, but he's also God the Father. Appears in the final scene only. Has long white hair and white beard.

ADOLF HITLER

Could be played by a man or a woman. His personality swings between being an angry fascist dictator, to being caring and very feminine, due to the fact that the British are lacing his food with female hormones.

QUASIMODO

Dressed and speaks like the Hunchback of Notre Dame, (funnily enough).




OR 6M WITH DOUBLING-UP

KLAUS / COLIN

EINSTEIN / QUASIMODO

WOMEN (15)




SARAH GARNER

Age about 40. Dressed as Marilyn Monroe. Primary school teacher married to Jim.

JANE

Age 20-40. Dressed as a nun, and used to be a nun. Confident and flirtatious. Falls for Arthur.

JACKIE

Age 30-50. Wears a dress made from bacon. Landlady of the Adam and Eve pub. Married to Colin. Lincolnshire accent. A bit dizzy. Sweet. Keeps getting her sayings mixed up e.g' As fit as a chocolate teapot.'

INGRID HOFFMANN

Age 60ish. Ex-girlfriend of Einstein, but possessed by the Devil. Speaks with a strong Brummie accent until the end of the final scene.

HELGA SCHMIDT

SS Officer working in Hitler's Time Travel division. A cynical Nazi, who works with Klaus.

RACHEL

Age 24. Trainee barmaid and niece of Landlady Jackie. Mainly acts miserable until the end of the last scene. Dressed as a clown with a big smile painted on her face.

PAULA HITLER

Adolf's sister and his secretary. A bit dim and also obsessed with 'The Wizard of Oz.' Girlfriend to Klaus.

DOROTHY

Girl or young woman. Dressed as Dorothy from 'the Wizard of Oz' but wearing a red dress by mistake. Confident.

MARY MAGDALEN

Good friend to Jesus.

WALTER

Attractive woman, wearing a short skirt with a husky, sexy voice.

BEAR

Dressed as a bear, removes head to speak. Has Brummie accent.

OLD LADY

Quirky.

TRICERATOPS

In 2 scenes. Non-speaking part. Like a pantomime horse, but a triceratops. Or one person dressed in a dinosaur onsie.

WITCH

One line only.

IRMA

SS Officer who gets repeatedly smacked on the head by various people.



OR 8F WITH DOUBLING UP




INGRID / MARY MAGDALEN / WALTER

HELGA / IRMA

PAULA HITLER / BEAR / OLD LADY

DOROTHY / WITCH / TRICERATOPS