flp97: Same Crime, Same Place by Anne Graham

Scroll down for the synopsis and cast of characters
Synopsis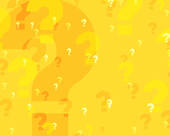 The Script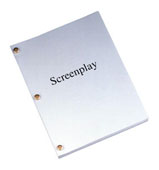 History
Set
Listen
Shop
Summary Performance History

Genre
Comedy
Script Notes

Synopsis
Twenty years ago, Eric, due to quit as pub landlord, won the Lottery, but he never got to enjoy his winnings or his new life in Torquay. Poisoned by his wife and buried out back by her and his lover, his spirit was condemned to haunt the pub as long as his remains stayed undiscovered.
Ten years ago, desperate to attract custom to the pub, Lillian advertised a Supernatural Talents evening, but her husband Roy's scepticism was further heightened when their only takers were Lorelle, mistaking it for a talent competition, and Yvonne, keen to peddle her spells and potions. Frustrated and scoffing, Roy called on any lurking spirits to come on down...
Today, with Roy profitably demonstrating mediumship on the other side, Lillian discovers she has similar talents on this side, but the result of her impromptu séance comes as a big surprise to the current residents of The Yew Tree.
The Cast List
MAGGIE

the landlady – 50s

ERIC

the landlord – 50s

VAL

Eric's lover – 40s

**YOUTH

an armed robber wearing a balaclava

ROY

the landlord – 40s to 50s

LILLIAN

the landlady – 40s to 50s

LORELLE

a wanna-be singer – 20s

*YVONNE

a wanna-be Romany – 40s

BOB

Yvonne's nervy husband - 40s

ANTHONY

a disembodied voice

**CHRIS

a contrite ghost – 40s

ESTATE AGENT

any age, either sex

*HESTER

an eccentric mystic – 40s

*Yvonne & Hester are played by the same actress
**Youth and Chris are played by the same actor