flp98: Bottoms Up! by Alan Flay

Scroll down for the synopsis and cast of characters
Synopsis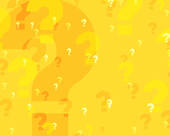 The Script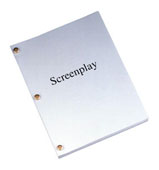 History
Set
Listen
Shop
Summary Performance History

3# Performances in Maesteg Town Hall, Maesteg, Bridgend, May 2011 and September 2011
Genre
Comedy
Script Notes

Synopsis
Unemployed, William Longbottom has a quiet, quiet life with his wife Mary until it is disrupted by the recently widowed, hypochondriac and interfering mother in-law, Ezme Jones. This is intensified by the unexpected return of their long lost, eldest, surprisingly pregnant daughter, Madeline with her American fiancť Everard Woodcock. A wedding is quickly organised to avoid embarrassment however not everything is as it seems. The plot combined with many colourful characters and some hilarious twist and turns, builds to a riotous conclusion but will it be allís well that ends well?
The Cast List
William Longbottom

Unemployed and frustrated, 40s to 50s.

Mary Longbottom

Williamís wife, around the same age.

Madeline Longbottom

Eldest daughter, 20s.

Victoria Longbottom

Youngest daughter, 20s a good impressionist.

Ezme Jones

Maryís mother. Interfering hypochondriac which can also be played by a male if played with sensitivity.

Doreen

Ezmeís deaf older sister.

Everard Woodcock

Madelineís American fiancť.

Jenny

Vickyís friend, extremely shy and somewhat dressed like Kenny from South Park.

The Vicar

Serious and gentle. Try to avoid playing him camp or creepy.