flp99: MANHATTANIA! by William Ivor Fowkes

Scroll down for the synopsis and cast of characters
Synopsis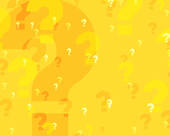 The Script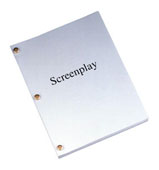 History
Set
Listen
Shop
Summary Performance History

Genre
Comedy
Script Notes
MANHATTANIA! consists of a prologue followed by four tales of ordinary New Yorkers making unexpected connections. It has never been published or produced, but it was presented in a reading at Sundog Theatre, Staten Island, NY, 2015. In addition, all four stories have been produced, one received a BEST SHORT PLAY AWARD, and one was published in a literary journal.
Synopsis
After squabbling about the name and theme of this play, four actors proceed to present tales of ordinary New Yorkers making unexpected connections. THE SESSION: When a patient finally tells his Upper West Side therapist what's really on his mind, she doesn't take it very well. NOT HERE YET: Two women struggle to dominate their small piece of real estate in Midtown. THE DAKOTA: Two worlds collide when an elderly resident of New York's most fabled apartment building entertains his first visitor in years. MUSEUM PIECE: Three visitors offer conflicting accounts of a disruptive incident at the Museum of Modern Art one Saturday afternoon.
The Cast List
Scene One: "The Session"

PATIENT

A self-confident, charming man in his 30s or 40s. Dressed in a suit or coat and tie. In good shape.

THERAPIST:

An intelligent, articulate, and reserved woman in her 30s or 40s. Well dressed. Not skinny.




Scene Two: "Not Here Yet"

ELEANOR:

A woman in her 30s or 40s. Well educated, articulate, and sensitive. A lonely woman. Dressed stylishly.

CHARLENE:

A woman in her 30s or 40s. Bedraggled, but scrappy and full of personality. A survivor.

RICHARD:

A man in his 40s or 50s. Superior in attitude and bearing. A confident and busy man. Wears a business suit and carries a briefcase.



Scene Three: "The Dakota"

EARL MUMFORD:

A 71-year-old retired architect. Distinguished and charming.

MARK:

An accountant in his early forties. Cocky, devious, and mistrustful.



Scene Four: "Museum Piece"

#3:

• (Female) Brash, opinionated, tough, and plainspoken. Speaks with a New York accent.

#2:

• (Female) Well-educated, well-traveled, idealistic, and sensitive.

#1:

(Male) Self-involved, hypochondriacal, and fearful.