oap01: Many Hands Make Light Work by Steve Davies

Scroll down for the synopsis and cast of characters
Synopsis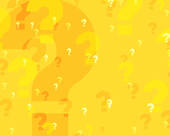 The Script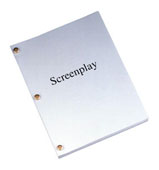 History
Set
Listen
Shop
Summary Performance History
6 x Amateur
3 x Professional
Winning piece Pomegranate Playwrights Festival 2002
3# Temple Ewell Players - October 2013

Genre
Comedy
Script Notes
Other text goes here.
Synopsis
Set in the late nineteen seventies in a lighthouse few miles from the mainland. Our three main characters are contemplating the impending conversion of the station to automatic and subsequent loss of jobs. As they await the arrival of the engineer to carry out the work, the peace and tranquillity is upset by a couple of unexpected visitors.
One highly explosive, literally. The other not so, but just as damaging. If they only knew.
Will life ever be the same?
Not if the visitor has anything to do with it.
A comedy drama – with a twist at the end.
The Cast List
BERT Yeldham:

Sixty years old. Oldest of the three lighthouse keepers. Traditionalist. Old school navy. Old salty sea dog type. Senior rank "Principle Keeper". Been in the service Thirty years. Fond of old sayings and proverbs allegedly from his old Dad. Also fond of pointing out his seniority. Collects the interesting detritus washed up on the shore and wants to open a curio shop / museum when he retires using his collection. His greatest wish is to find something of real value.

HARRY Gowerton:

Forty two years old. Boiler suit clad mechanical type. Been in the service a long-time but not as long as BERT has. He is an ex Trawler fisherman. He is the one who normally thinks up the "Bored Games" He loves the job and does not want to be made redundant when the light goes automatic. He will do everything in his power to try and stop it. His wish is to remain on the light until his dying day.

ALAN Catterick:

Youngest. In his twenties. Does not want to be on the lighthouse. Only got the job because his dad pulled some strings. He needs the money to pay for his college. He has failed his degree once and is waiting for the results of his re-sits. His desire is to get his degree and become an entomologist.

KRIS:

Female. Blonde. Late twenties – early thirties. Cool calm, collected and "mysterious."

JOE

1st. Engineer. – Aged between 25 and 40

DOUG

2nd Engineer – Any age