oap10: A Night At The Theatre by Tracey Delamere-Tipler

Scroll down for the synopsis and cast of characters
Synopsis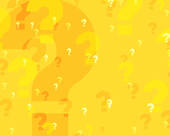 The Script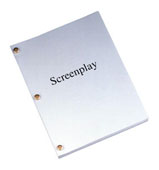 History
Set
Listen
Shop
Summary Performance History
Nominated for several awards during the 2004 Sheffield One Act Play SADATA Festival.
Genre
Black Comedy Thriller
Script Notes
Other text goes here.
Synopsis
Newly-weds Mike and Penny Webster decide to go and watch One flew Over the Cuckoo's Nest at their local theatre. They are irritated when a rather strange announcement is made by Nell Bostock that the show has been cancelled and refuse to leave until they are paid a refund. Another customer, George Bennett waits with them.
After a while they realise they are alone in the theatre and that someone is trying to scare them and has locked them in. Penny suffers badly from asthma which is acerbated by the situation and George's reminiscences of the war. Whilst she checks back-stage with Mike for a way out, we see a very different side to George. No longer the old codger, he threatens Nell, changes Penny's asthma cartridge and coolly sets up a dummy corpse which he drops on Penny. This triggers a fatal asthmatic attack and she dies.
It soon becomes apparent that Mike is George's son and he has only married Penny for her money. They have taken advantage of the situation to commit the perfect murder. They leave to tell the police of Penny's 'accident'.
Switch to a mental health institute where a solicitor is talking to a nurse. Penny has left her money to the charity in her Will with instructions that the longest residing inhabitant chooses how it should be spent. This person turns out to be Nell. She is obsessed by One Flew Over the Cuckoo's Nest which is why she had gone to the theatre that night even though the show had previously been cancelled. She decides she wants the money spent on putting on the show. Mike will inherit nothing.
The Cast List
NELL BOSTOCK:

Adult with learning difficulties, lady in her 50s

MIKE WEBSTER:

Late 20s, yuppie type

PENNY WEBSTER:

Early 20s

GEORGE BENNETT:

Early 60s, surprisingly strong and agile

NURSE:

Nurse in mental hospital, any age

DAVID SMITH:

Solicitor,30s-40s