oap12: Well Groomed by Ian Townsend

Scroll down for the synopsis and cast of characters
Synopsis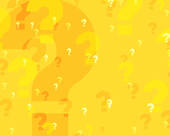 The Script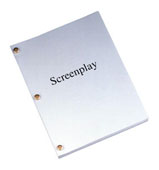 History
Set
Listen
Shop
Summary Performance History
2 x Amateur Performances
Genre
Comedy
Script Notes
Other text goes here.
Synopsis
Tom, wakes up in a hotel room, trouserless and surrounded by clothes, bottles of wine and other evidence of a wild night. Hearing a noise outside, he retreats to the bathroom. Jack and Sal enter, obviously from a wedding and very much in the throes of passion. They indulge their passion Ė eventually Ė once they have ensured dresses wonít get crumpled, shoes will get taken off, and an alarm clock is set so they donít stay away from the party downstairs too long.
Tom ventures from the bathroom to witness the coupling, and retreats again, suitably embarrassed. Post coital chat between Sal and Jack reveals it is former child actor Jackís wedding night, although Sal is not his wife, but a bridesmaid, and not even chief bridesmaid at that! They are just about to get down to it again, when there is a knock on the door. It is Ann, chief bridesmaid, and she has come looking for the missing pair.
Sending Sal to get some food, Ann comforts Jack by seducing him, again witnessed by the soon to be scarred for life Tom. Will the reckless lovers be discovered? Will Jack make it back to his wedding? Will all the bridesmaids turn up? With visits from the mother and father of the bride, plus a final revelation about Tomís true identity, Well Groomed is a fast-paced, furious and fun farce for 3 men and 3 women (and 1 female voice), with a real Jack-the-lad character, finally facing up to the vows he has made, and the decisions he has to come to.
The Cast List
Jack:

A young man on his wedding night

Karen:

His young wife

Sal:

A young bridesmaid

Ann:

A slightly older bridesmaid

Lynn:

A less than young wedding guest

Malcolm:

An older wedding guest

Tom:

Another guest