oap13: Granny Must Die by Ian Townsend

Scroll down for the synopsis and cast of characters
Synopsis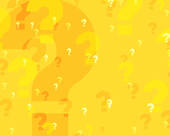 The Script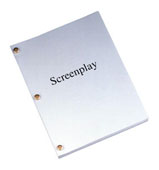 History
Set
Listen
Shop
Summary Performance History
Played very successfully at local theatre and at the Edinburgh Fringe Festival (4 stars, Critic's Choice of the Day).
3# Perf. 28-10-10 Bolton
Genre
Farce
Script Notes
Other text goes here.
Synopsis
When sweet little old lady ESME makes a pact with the DEVIL, each side gets more than they bargained for. She transforms from a sweet Granny to a foul-mouthed Beelzebub, while he becomes a sozzled old wreck, who has to bring disease, plague and eternal damnation back to the world just to get a look in!
When Granny is accidentally murdered by her recently betrothed grandson, MARK, things start looking up for her unfortunate family. However, Granny has other plans, and rises from the dead, attitude and perm intact! From here on in, things become slightly less realistic. Everyone suddenly decides the world would be a better place without Granny in it - members of the family, including her sex-mad son CHARLIE and Mark's fiancée, the utterly dim socialite CATHERINE passing acquaintances such as FRINGE, the camp undertaker and WICKET, the baffled inspector ; even formerly law-abiding and upstanding citizens like HELGA JUNG, the eminent foreign and therefore not to be trusted doctor, and JULIA, the crap reporter.
As they take it upon themselves to systematically murder her, Granny remains one evil step ahead of them, as she sets out on her mission to become the ultimate coffin dodger. It is left to the Devil to return and perform a little light exorcism, with the help of all the potential assassins. But will it be enough to stop Granny?
Or will there be a twist in the tale? (Clue : yes!)
WARNING - Contains strong language.
The Cast List
ESME TEMPLEWOOD:

A sweet little old lady transformed into a foul-mouthed, nasty harridan after her pact with the Devil. Think Thora Hird on speed.

THE DEVIL:

A bit of a devil. Once a charmer, now gone to rack and ruin, and that's not even for pleasure.

CHARLIE TEMPLEWOOD:

Esme's son. A sex-mad, sex-starved gardening expert. Has trouble keeping his tools (especially his hands) to himself.

MARK TEMPLEWOOD:

Esme's grandson. A reasonably sane Everyman character, up to his neck in it and out of his depth. Quite sensible really.

CATHERINE MAMMINON:

Mark's fiancée. A rich socialite. Granny never sees eye to eye with her and often nobody else does either. Spectacularly dim.

MR FRINGE:

the undertaker. Tall, bald, camp as Christmas. Screams a lot. Not great in a crisis.

WICKET:

A police inspector in the best PC Plod traditions. He could do with a bit of sex action. Won't help his detecting skills much though.

JULIA MURDOCH:

a reporter. Ill-prepared. Always on the scene at the right time, but is incompetent in the extreme.

HELGA JUNG:

Yes, the eminent foreign physician, vampire hunter and dominatrix. Likes to crack the whip. Literally.