oap15: Rut by Sara Beasley

Scroll down for the synopsis and cast of characters
Synopsis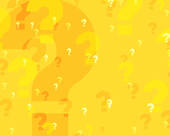 The Script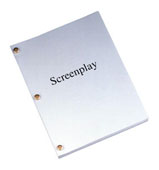 History
Set
Listen
Shop
Summary Performance History
World Premier still available
Genre
Comedy Drama
Script Notes
Other text goes here.
Synopsis
The play is based around the life of Julia, a single parent struggling to make ends meet after her husband Barrie leaves her. Julia has a secret shame that even her best friend Sheila knows nothing about.
It is after Sheila forces Julia to tackle her problems and take steps to force her errant husband to face up to his responsibilities that the truth gets out.
The story follows Julia's journey, the ups and downs, on her path to self-improvement and shows it is never to late to learn – a better life may be just around the corner.
The Cast List
Grant:

Aged 8 (but could be done as a voice-over)
A real football-mad boy, he is in danger of becoming a 'chip-off-the-old-block'. Often gets in trouble at school and out.

Connor:

Aged 6 (but could be done as a voice-over)
Typical younger sibling – trying to keep with his older brother, Connor. He is not so into football. He has a slightly sensitive nature and loves it when his mother begins to read bedtime stories to him.

Julia:

Aged 32 – 36
She has had serious literacy problems all her life that she has managed to keep relatively undetected. Her background has always found men to be Patriarchal and controlling, which she has generally accepted as the norm. Intellectually lazy, but polite and fairly shy, she has never been encouraged to try at anything. She is fairly mousy, but can be attractive when she puts in the effort. She has a passive nature – would rather follow than ever take the lead. She is now a single parent since her husband's departure.

Sheila:

Aged 40 –45 (Same age as Darren)
Julia's next door neighbour and best friend. A single parent with two teenage children. She is forthright, good natured, fun-loving, quite buxom and down to earth – calls a spade a spade. Slightly bitter towards men and particularly resentful of Barrie's treatment towards Julia.

Darren:

Aged 40 – 45 (Same age as Sheila)
A teacher a an Adult Learning Centre, he went to school with Sheila. He is single and quite shy, rather a sensitive 'New Man' type, has a patient nature. He is quite small and of a slight build. Got ribbed a lot as a child for being 'different' because he didn't like football, preferring reading and creative activities.

Barrie:

Aged 38 – 44
Julia's absent husband. He is tall, strong and has a slim build. Works on the rigs but left home 6 months ago and hasn't been back home in all that time. Julia believes he is probably living in Scotland when on shore leave. Not the brightest penny in the piggy bank, he is definitely a male Chauvinist and not ashamed of it. Very controlling nature.