oap28: Vampire Monologues By Gary Ow

Scroll down for the synopsis and cast of characters
Synopsis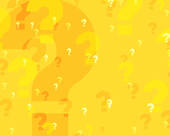 The Script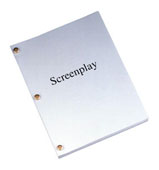 History
Set
Listen
Shop
Summary Performance History
World Premier Still Available
Genre

Script Notes
Best Runner Up New Script Theatre Idols 2009
Synopsis
A hilarious & wacky play about a young bartender-turned-vampire who has to learn to master his newfound vampiric powers to impress girls & fend off evil forces.
The Cast List
Bob

Bob is a likeable, friendly everyman with a dream: to be a top comedian with a razor sharp wit. Problem is he only knows stale recycled bar jokes and ironically, works in a bar to pay the bills. As an outlet for his creative side, he occasionally monologues the developing scene around him and this grates his boss somewhat. After he is turned into a vampire by Victor, he becomes over-enthusiastic and little more intrepid to learn about his new state of being. Bob still has human emotions and is a little conflicted when he understands that Victor (his sire and mentor) has to be neutralized to prevent any further revenge killings. Bob is immune to Victor's vampiric hypnosis.

Victor

Ever the dapper, well-spoken & smooth gentleman, Victor's image is the very epitome of the word "vampire". Victor speaks with a genuine Transylvanian accent (like Bela Lugosi or The Count from Sesame Street. Actor's choice, really) Underneath that supercool image however, beats the heart of the most vicious, vindictive, vengeful, virulent killer there is. Victor is also cunning, manipulative, charismatic; and is almost never caught with his guard down. Victor wasn't always like this, of course, he's survived the hard yards & long years by becoming this way. When the play begins, he already has a year-long plan in place to murder Mary and find a scapegoat for the murder, i.e. the unwitting Bob. (Notes from Gary: 1. Victor's name is selected with care: he is almost always victorious.) 2. You may ask why Victor selected Bob as a candidate for a vampire Childe if Bob is immune to hypnosis. Several reasons: Victor doesn't even consider Bob a threat and believes Bob to be stupid, or at least naive & gullible.)

Mary

Mary is a flighty flirty flapper vampire. She is playful and loves a bit of social dalliance. Mary takes a liking to Bob because she thinks he's funny and also because he's not power hungry like other vampires. She becomes Bob's staunchest ally after Bob rescues her from near-death inflicted by Victor. Mary survived long as vampire by observing other vampires carefully, finding out their darkest secrets and then staying out of their way. Mary occasionally suffers from terrible recall. Mary does not have Vampiric Hypnosis; instead she has Vampiric Telepathy to read minds. She was once involved with Victor.