oap33: The House of Bachuss by Michael John Carpenter

Scroll down for the synopsis and cast of characters
Synopsis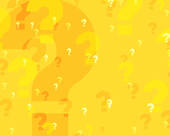 The Script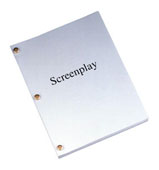 History
Set
Listen
Shop
Summary Performance History
Other text goes here.
Genre
Other text goes here.
Script Notes
Other text goes here.
Synopsis
The story is set over a 24hour period in rural Ireland. The year is 1995 and the world is changing, except at the Bacchus pub. Meet the men who think lasagne is a French supermodel, edible underwear is just to save on washing and a suitable gift for your best girl might be a set of saucepans. Discover justice in the bottom of a mug of cocoa, why there are no Irish Bruce Lee's and the worst gift to get your girl. Add to this the most tasteless joke ever, an inept car thief. A delivery man trapped in the 70's, and the most dangerous part time cleaner the world has ever seen.
The Cast List
Glenn, the pub landlord:

A balding fifty something man with the physique of a starved whippet. He is not happy with his lot in life but is too lazy to do anything about it. His pub is his kingdom and he is content to rule.

Donal, a patron:

A friend to Glenn and drinking man. Or for those that know him resident drunkard and reprobate. His hair like him is an unruly mess. He has a beard for no other reason than laziness. He lives in the pub and off his girlfriend. His not so secret ambition is to punch Jeremy Kyle in the head.

Amy, a part time barmaid:

She is tall, thin and attractive except for her hair that won't do what it's told. She once had an affair with Donal which shows in their brother and sister type of relationship; although Donal longs for a rematch. Her ambition is to write a Mills & Boon romance novel.

Len, a drayman:

A long serving delivery man, divorced and happy with his lot. His taste in music, fashion and food stopped in nineteen seventy-two. He is a Londoner who moved to Ireland for a short lived marriage and never went back. Though he has never found romance, he is a romantic at heart and longs to meet a woman who wants a 'bodice ripping' romp with him.

Tony, a driverís mate:

Map-reader, cellar man, confidant and bane of Len's life. Though he cannot read he likes the colourful covers on the books that Len tries to hide in the wagon. His secret ambition is to learn to read.

Kat, a barmaid:

A younger woman in her mid twenties dyed long black hair, always in torn jeans and t-shirts. She lives for heavy metal and is popular with all. No one, not even Glenn, has ever thought to ask her her real name. Sweet as she is she harbours a dark secret.

Sinitta, a cleaner:

A slightly ditzy twenty something. Who lives for the moment and will do anything for her friends. Has parental issues, loves being the centre of attention. Frequently leaps before looking and avidly reads Barbara Cartland novels though would never admit this even under threat of death. Has a strong sense of right and wrong. She frequently confuses revenge with justice.

Duncan, a retired joyrider:

Grant Mitchell but with a smiley disposition. As his probation report says very likeable but easily lead astray. He is visiting family from the mainland.

Pat, a joyrider:

A career criminal who needs to get another career. Has delusions of being a Kray brother but would have trouble being a Chuckle brother.