oap39: The Non-Performance by Ariel Elizabeth

Scroll down for the synopsis and cast of characters
Synopsis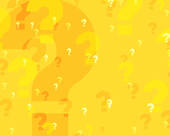 The Script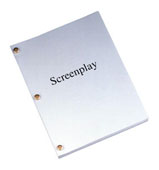 History
Set
Listen
Shop
Summary Performance History
.
Genre

Script Notes

Synopsis
A man, Flint, attempts to make his dream of having his play performed and published come true. However, on the day the producers come to watch and possibly approve it, he loses all of his actors due to various reasons, and so enlists the help of anyone he can find.
The Cast List
Flint Amherst:

Male. 30s. The writer/director of the play that is being put on. Secretly very self obsessed and a complete idiot. Easily flustered.

Anson:

Male. 20s-30s. The creepy prop guy. Quiet and easily spooked. Overly protective of his props.

Barry:

40s-60s. The janitor. A very dramatic individual. Bearded. Theatre lover and eager to show his singing and acting abilities to anyone who will listen (even if they'd rather not).

Ralph:

Male. Late teens. The pizza guy. Sarcastic, awkward and disinterested in theatre but comes to enjoy acting and becomes opinionated.

Gabrielle:

Female. 20s-30s. An actress. Somewhat attractive, snooty feminist.

Edgar Hilliard:

Male. 30s-50s. Producer 1. Boisterous, outgoing and confusing.

Algar Fitzgerald:

Male. 30s-50s. Producer 2. Quiet, serious and professional.