oap40: The Dedoption by Michele Markarian

Scroll down for the synopsis and cast of characters
Synopsis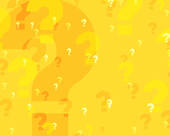 The Script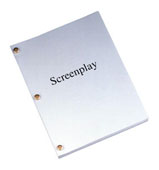 History
Set
Listen
Shop
Summary Performance History
Other text goes here.
Genre
Other text goes here.
Script Notes
Other text goes here.
Synopsis
Divorcing celebrity couple Tom Rider and CoCo Childs have come to the dedoption agency to discreetly give up their adopted children. The agency's owner, Mrs.Brady,succeeds in getting Tom and CoCo to reveal their flaws as parents, but she wasn't counting on the resistance of Sylvie, the nanny, who seems to care for the children more than their parents do.
The Cast List
CoCo Childs:

A famous female movie star. She is beautiful to look at, meticulously dressed, yet there is something cold and slightly detached about her. She is anywhere between 40 to 50 years of age, but should look much younger.

Tom Rider:

A famous male movie star. He is handsome in a boyish, all-American way. Casually, but expensively, dressed, he is warmer than his wife, at least on the surface. He is anywhere between 40 and 50 years of age, but should look much younger

Sylvie:

The nanny of CoCo and Tomís adopted children. She is a very pretty, fresh-faced nineteen year old girl. She is dressed casually, in jeans, sweater and sneakers, and carries a Blackberry.

Mrs Brady:

The founder and president of the agency where CoCo and Tom have come to give back their adopted children. She is expensively and conservatively dressed, attractive in a well-put together way, anywhere between 35 and 60 years of age

Young Man/Woman:

Mrs. Bradyís assistant, in his or her early twenties.