oap58: Love in a Funeral Parlour by John Watts

Scroll down for the synopsis and cast of characters
Synopsis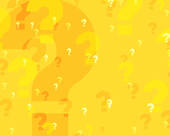 The Script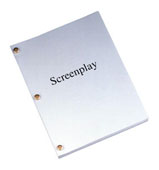 History
Set
Listen
Shop
Summary Performance History

Manattan Theatre Source, NYC
Red Room Theatre, NYC

Genre

Romantic Comedy

Script Notes
Other text goes here.
Synopsis
Henry, a funeral director, afraid of companionship since the death of his wife, hires Beatrice. She is a cosmetologist looking for something better than a beauty parlor. Her job is to make the deceased look presentable for funerals. Albert is a middle-aged neighborhood bachelor who uses funeral parlors as a source for women, and customers for his used car dealership. Mildred is an unmarried schoolteacher still living with her mother, and looking for a husband. The minister comforts the bereaved and has his beliefs challenged by Joanna, a bitter prostitute whose friend, also a prostitute, has just died of AIDS. The communal ritual of visiting the dead before they are laid to rest brings the needs of these individuals together. Romance develops between Henry and Beatrice and Albert and Joanna. Unsuccessful attempts at romance by the minister toward Beatrice and by Mildred toward Albert create counter balance and uncertainty. The comic nature of the play shifts to tragedy upon the death of Joanna the prostitute and the inevitable ritual presentation of her body to the living in the funeral parlor.
Warning - Contains Strong Language
The Cast List
HENRY:

He is a funeral director, conservative, organized, well spoken.

BEATRICE:

She is a cosmetologist-beautician, easy going and outspoken.

ALBERT:

He is manipulative and self involved.

MILDRED:

She is bored and desperate for a new life.

MINISTER :

He is genuinely religious but questioning his values.

JOANNA:

She is bitter but accepting of her lot in life.